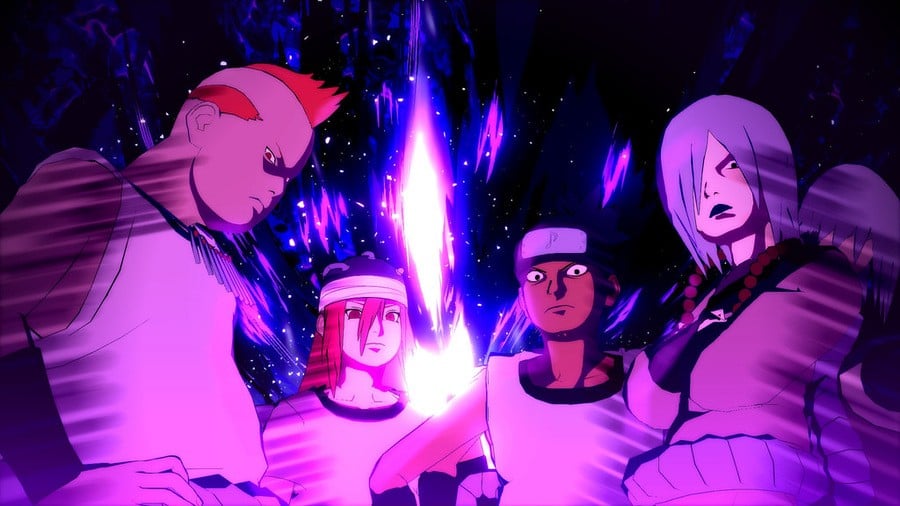 If there's one thing that Naruto Shippuden: Ultimate Ninja Storm 4 has going for it, it's the title's thoroughly impressive playable character roster - and developer CyberConnect2 plans on adding to it after the game launches early next month.
If you're a long time fan, you'll probably remember the Sound Four from the original Naruto series. These four shinobi once served as the dastardly Orochimaru's bodyguards, but they've never featured as playable characters in the Storm games. Despite being a somewhat niche set of ninja, they're apparently one of the franchise's most requested additions, and we're sure that their interesting abilities will make for a good fit.
The Sound Four downloadable content doesn't have a confirmed release date or a price just yet, but you can expect it to launch in the next few months. In the meantime, are there any other shinobi that you'd like to see added to the latest Storm title? Post your suggestions in the comments section below.
[source blog.us.playstation.com]