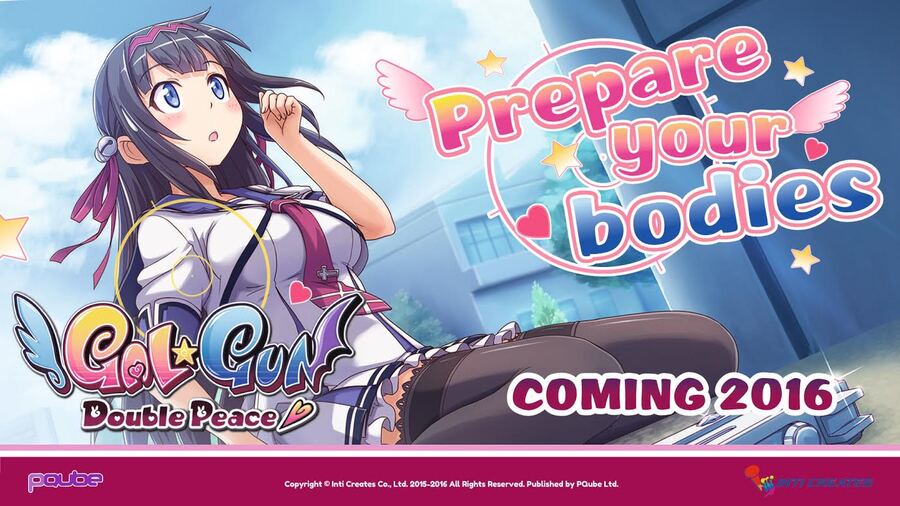 Bloody hell, between Dead or Alive Xtreme 3 and now Gal Gun: Double Peace, we could turn Push Square into a softcore site and no one would notice. We'd probably get more traffic to boot. Anyway, niche publisher PQube has announced that it's bringing Inti Creates' aforementioned "hyper-moé" shooter to Europe and North America this year. The company's got balls in this current climate, we'll give it that.
For those that don't know, the on-rails PlayStation 4 and Vita adventure has you fending off love-struck ladies by using pheromone firepower. These salacious shots send the opposite sex into fits of orgasmic ecstasy, allowing you to slip by unnoticed as you continue on your crusade for your one true love. We promise that we're not making any of this up.
On the PS4, the hentai crossed with House of the Dead outing includes a so-called "Mum Mode", which turns the game into a traditional looking role-playing release when you push the panic button. The idea, if you didn't figure it out already, is that the action's so saucy, it may give off the wrong impression if you get caught playing it. Ooh, Matron.