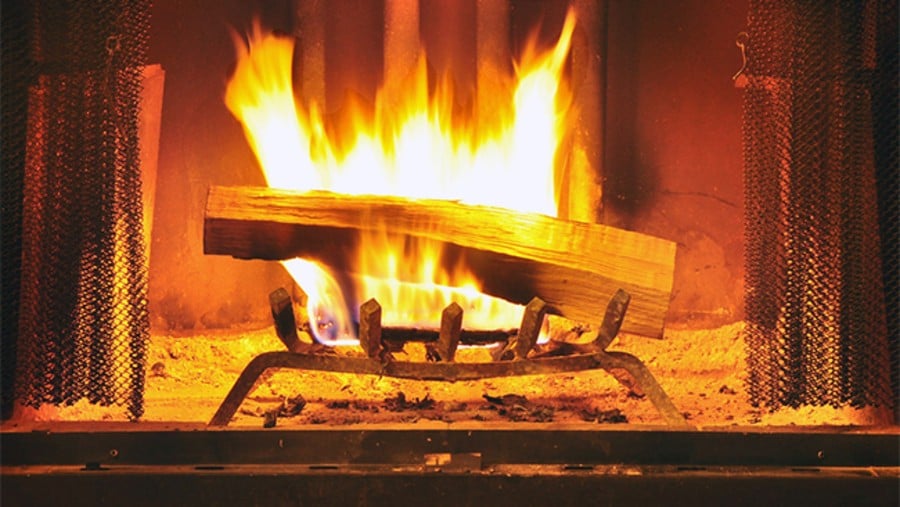 Ah, the holidays are finally here. Whether you're just beginning your Christmas break from education or you're enjoying some much needed time off work, the holidays tend to represent an important period for those invested in video games – a time when you can afford to sink deep into a hefty adventure and make some real progress, away from the harsh truths of the real world. Okay, maybe we made that sound a bit grim, but there really are few things better than hunkering down with a grand adventure on a chilly winter evening. With that in mind, we've put together a list of ten PlayStation games from 2015 that are perfect for such an occasion.
Three blockbusters in one, Uncharted: The Nathan Drake Collection is a perfect choice for those of you who may be entertaining guests over the holidays. Without a doubt, horribly uncultured family members will marvel at the "cinematic" action, and praise the games for being "just like a movie". Seriously though, this is a trilogy of titles that you could easily blitz through over the Christmas period, and they're all brilliantly engrossing adventures to boot.
If you can stomach the idea of getting a few friends together for some co-op fun over the holidays, then you can't really go wrong with Destiny: The Taken King. If you're entirely new to the title then you're in for a treat; bundled together with September's rather good expansion, Destiny now offers a ton of content to get through, and it's great fun with buddies by your side. Alternatively, we're sure that the Christmas break will provide many of you veterans with the opportunity to get some serious raiding done.
What if you're not up for something that takes itself too seriously? What if you just want to sit back and blow whole islands to pieces? The answer to your problems may well be Just Cause 3, a sandbox offering that's all about creating total chaos with a wealth of ridiculous weapons. It's perhaps not the most immersive experience on this list, but sometimes you just want to disengage your weary brain and take part in the mindless slaughter of virtual goons – and there's absolutely nothing wrong with that. At least, we don't think there is.
Want to give your PlayStation 3 an emotional farewell this Christmas? We struggle to think of a better way to do so than with Yakuza 5 – an action RPG that's essentially the ageing console's swansong. Set in modern day Japan, the series provides a unique experience, and one that's very easy to get invested in. This fifth instalment starts a little slow, but don't let that put you off. Work your way into the twisting, turning plot and you'll find that it's incredibly difficult to drag yourself away – it's like if your favourite TV soap opera suddenly became a gritty anime.
A supremely addictive action RPG on both the PS4 and Vita, Toukiden: Kiwami offers serious bang for your buck when it comes to content. A sprawling and endearing story coats gameplay that has a lot in common with Monster Hunter, and for what it's worth, we reckon that Kiwami is the next best thing to Capcom's colossal franchise. What's more, Koei Tecmo's demon slaying offering can be enjoyed with up to three other players, and you can't get much more festive than lopping the limbs off giant monsters alongside friends who live halfway across the world, all while sitting comfortably under the warm glow of a Christmas tree.
Bethesda RPGs are an obvious choice when you've got time to spare, and Fallout 4 is no different. Boasting an open world that's dauntingly dense, you can spend hours upon hours just scavenging your way through post-apocalyptic Boston, leaving your family wondering if you're ever actually going to come down stairs for Christmas dinner. Okay, so a game set in an irradiated wasteland may not be the most festive title on the market, but you really can't complain when you're reducing hulking, screaming mutants to bloody chunks with a rocket launcher that uses toy monkeys as ammunition.
Now available on the PS4 as an enhanced remaster of sorts, Final Fantasy VII is still a fantastic RPG, and is a great choice for those of you looking for something a little more retro to play over the holidays. It may not have aged well graphically, but there's plenty of reason as to why this seventh instalment remains one of the most fondly remembered video games of all time. It's a flashback to a better period for Square, when its output wasn't being questioned at every turn and it was crafting some groundbreaking experiences. Hey, many of us take the time to watch classic films over the holidays – why not go for a classic video game instead?
Escape the bitter winter weather by diving into Yharnam – a dreary, damp, blood-soaked setting full of abominations that would like nothing more than to eat your face clean off your skull. Even with its horror stylings, we'd argue that Bloodborne is a prime candidate for your time over the holidays, and that's because it's just so darn good. Mixing engrossing exploration with pulse pounding combat, this really is a title that'll sink its claws into you as you delve deeper into its madness. Indeed, Bloodborne's brilliantly realised world makes it very easy to lose yourself to the good blood.
Fancy something a bit different this holiday? Perhaps something that isn't just about wandering around an open world killing creatures and looting their corpses? Until Dawn may be just what your Christmas stocking needs, as it fuses survival horror with some delicious player choice. Starring a bunch of daft teenagers who inexplicably travel up a snowy mountain in the middle of the night to reach a secluded party cabin, their fate is largely left up to you, as your decisions impact the route that the story takes. One thing's for sure, though: it won't be a very Merry Christmas for most of these hapless twonks.
A game that's probably going to last you well into the New Year, The Witcher 3: Wild Hunt is almost guaranteed to provide more than enough quality gaming entertainment over the holidays. This gritty, dark fantasy journey sees you assume the role of Geralt, a no-nonsense monster hunter who has a penchant for getting involved in other people's business and then sorting things out with a good few swings of his sword. Set in a huge open world that's rife with adventure, Wild Hunt is incredibly easy to recommend to anyone looking a superbly crafted and deliciously mature experience.
---
Will you be playing any of the games that we've included here over the holidays, or do you have other plans? Tell us all about what you'll be busy enjoying in the comments section below.