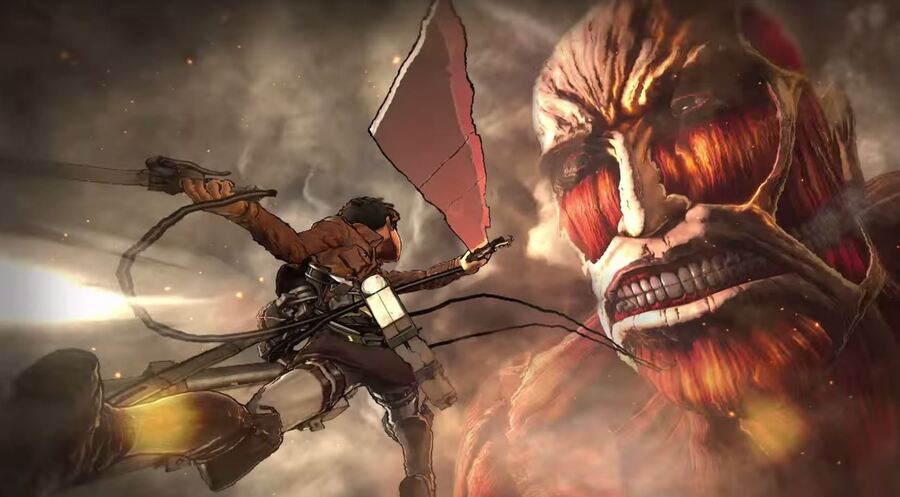 Koei Tecmo's upcoming Attack on Titan game looks true to the source material, if its first trailer is anything to go by. The title didn't show its hulking face at Sony's pre-Tokyo Game Show press conference, but we assume that you'll be seeing a lot more of it in the coming months anyway.
That said, there's not a massive amount of gameplay in this initial video - just a few second's worth, in fact. It does confirm, however, that the release is attempting to capture the action found in the manga and anime, with human characters facing off against their gigantic foes using the omni-directional mobility gear in order to out-speed them.
Do you think that it looks promising? Peer menacingly over the protective walls of the comments section below.
[source gematsu.com]