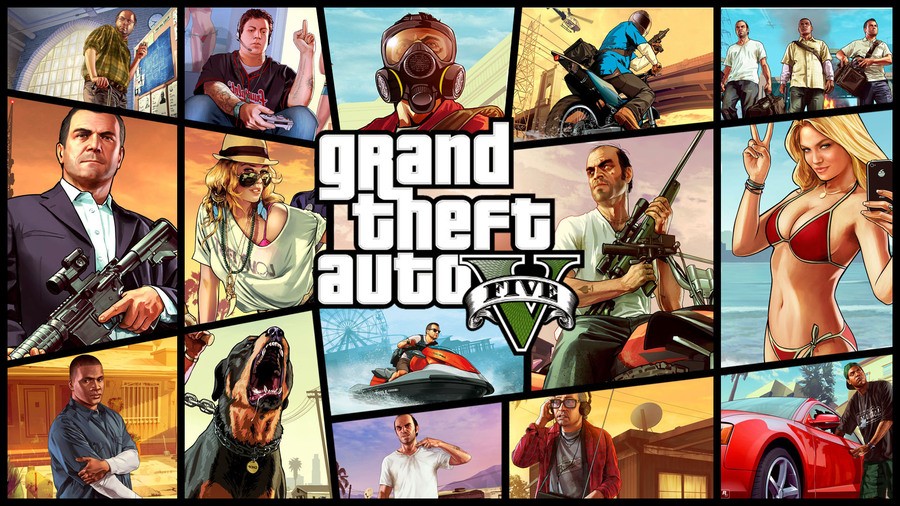 Franklin, Michael, and Trevor should jack in their thug lives and learn to become game developers instead – after all, Grand Theft Auto V proves that there's more money in this industry anyway. As revealed by Rockstar's parent company Take-Two during a financial call overnight, the fifth instalment in its sandbox smash has now shipped 54 million units across all platforms. Fifty-four million units.
This is up approximately two million from the last count, and is likely to consist of predominantly PC sales – although a quick glance at the UK sales charts, for example, reveals that it's still selling pretty darn well on consoles as well. This continued popularity has put Take-Two in good health, as its overall revenue grew 142 per cent year-over-year during the quarter that ended on 30th June. It made a total profit of $34.2 million.
Of course, it's not just Grand Theft Auto that's contributing to the organisation's bottom line; the firm also cited NBA 2K15, Borderlands: The Handsome Collection, WWE 2K15, and Evolve as winners. It's going to be interesting to see where it gets its next big Rockstar bump from, though; Red Dead Redemption 2 seems the likeliest candidate right now, but maybe we'll see Agent again one day, too.
[source vg247.com]