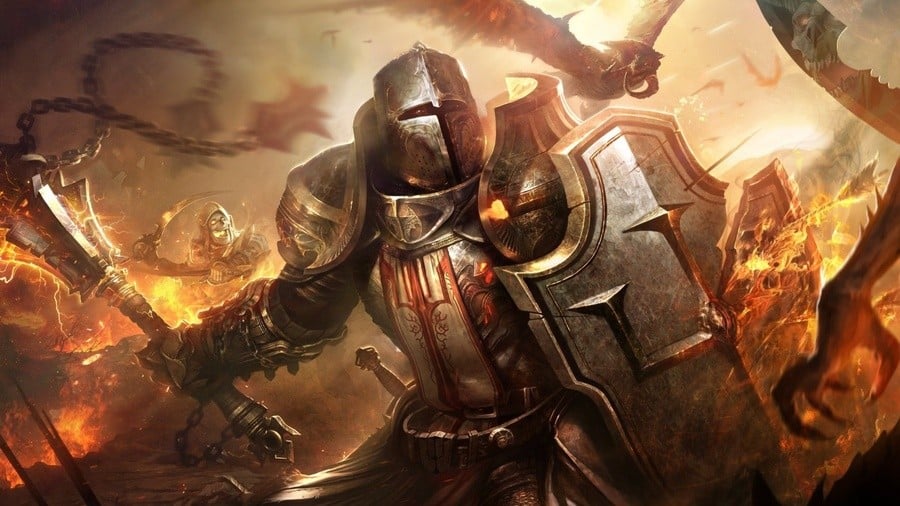 Fair warning: this is going to be a pretty beefy news article. Blizzard's gone ahead and posted the changes that are coming to Diablo III with patch 2.3.0, and it's a laundry list of alterations to say the least.
Let's start with the big stuff; a new zone, The Ruins of Sescheron, is going to be added to the role-playing game's deadly world, along with a new storyline that focuses on an ancient artefact and the return of Zoltun Kulle, who you may remember from the main game's plot. What's left of the Barbarian's homeland promises horrific new monsters, incredibly dangerous escapades, and, of course, a lot of lovely loot.
Moving on, the new update will also bring rather dramatic changes to adventure mode. For starters, the crafting system is getting a hefty overhaul in an attempt to make it far more useful. As it is right now, crafting becomes a bit of an afterthought since it's an expensive process, and you can generally pick up weapons and armour that's just about as effective when you're out and about slaughtering demons. Patch 2.3.0 will supposedly make crafting more cost effective, and it's revamping the material requirements.so that everything's more streamlined.
What's more, you'll be able to obtain many of these materials simply by completing bounties, which are also being tweaked. The side quests now provide more gold and more materials than before, while bonus acts will provide better rewards and will rotate after completion - which means that you'll no longer have to create a new game to find another one.
Unsurprisingly, rifts are going to be enjoying a few changes, too. The biggest alteration here is the fact that rift fragments will no longer be needed to enter a Nephalem rift, so players of any level on any difficulty will be able to dive into the abyss and grind for some goodies. Greater rifts, meanwhile, will require just one type of key to access, and Guardians will have a chance to drop loot on any difficulty setting. Not bad at all.
We should hear more about the update in the near future, but we can't wait to check all of this out for ourselves. Will you be dusting off your hero and charging towards the hordes of Hell? Let out a battle cry in the comments section below.
[source us.battle.net]