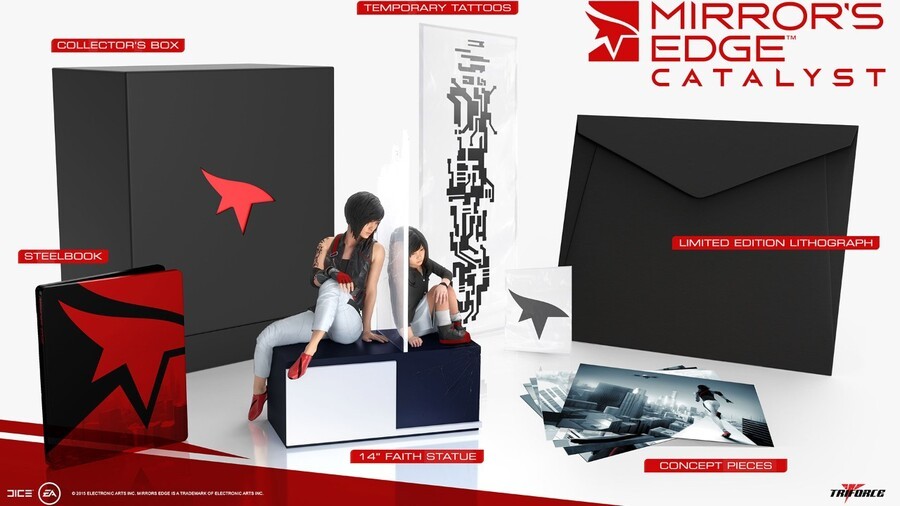 As with every other blockbuster brand, Mirror's Edge Catalyst will be landing a collector's edition to coincide with its release early next year. This isn't one of those affordable ones that comes with a couple of bonus gubbins and a fancy box – instead you'll be forking out $199.99 for the package.
Despite the price point, you don't actually get a lot with this. The customary statue is the centre piece, which is 14" tall and shows adult and child Faith on two sides of a pane of glass. It's quite a stylish piece, but we're not entirely sure who buys these. You'll also get a steel book case, a couple of temporary tattoos, a lithograph, ten pieces of concept art, and a big storage box.
It's not the most exciting limited edition in the world, then, but the statue does look nice if you've got lots of space and cash to waste. Pre-orders will open at GameStop in North America today, with worldwide partners to be announced soon. Expect this to be exclusive to GAME in the UK, as most things tend to be these days.
[source mirrorsedge.com]