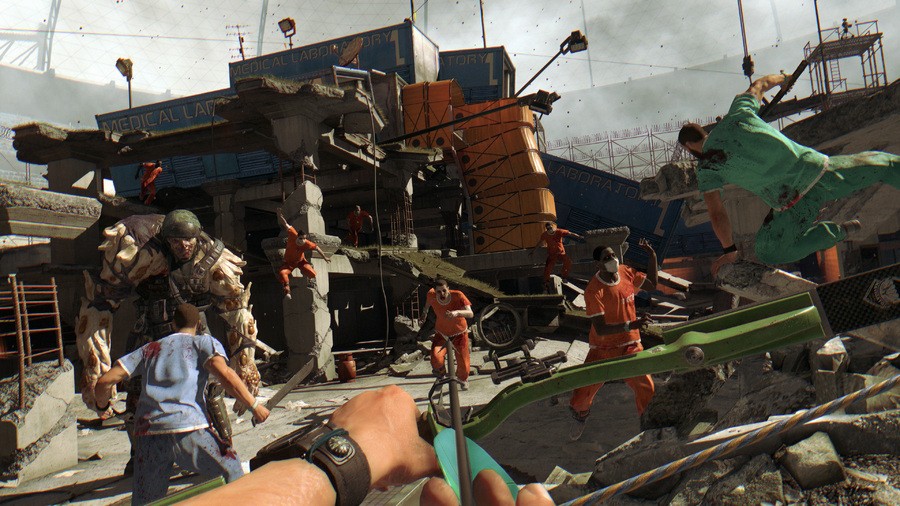 Dying Light's getting a relatively hefty slice of downloadable content later this month, in the form of The Bozak Horde add-on. The DLC contains a new mode which sees you tackle a maniac called Bozak's sadistic game alone or with friends, as you try to top the online leaderboards with a good survival score. Judging from the trailer that we've embedded, it looks pretty hectic.
The whole thing will take place in an old sports stadium, where the zombie outbreak first began. And, to make things a little more tempting, you'll be able to discover a whole new weapon: the hunting bow. Great for taking enemies down from a distance and with no fear of making too much noise, it could end up bringing some fresh gameplay styles to the sandbox romp.
The Bozak Horde launches on the 26th May, and it'll set you back £6.99/$9.99, unless you own the season pass, in which case you'll nab it for no extra cost. Are you ready to jump back into bloodstained Harran? Show us your most prized and deadly makeshift weapons in the comments section below.
[source gematsu.com]