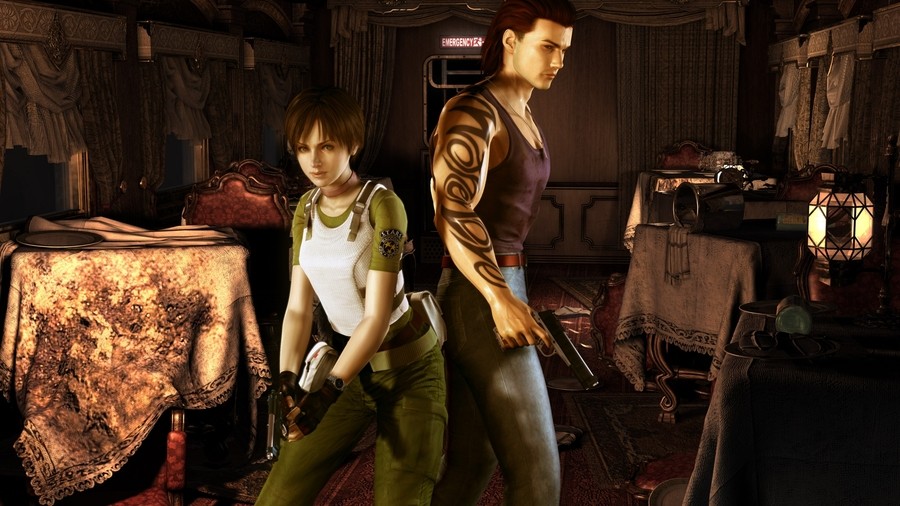 Capcom has confirmed that Resident Evil Zero will be getting the remaster treatment next year following the overwhelming success of the remake of the first game.
Zero originally launched as a Nintendo GameCube exclusive in 2002 and was later ported to the Wii in 2008. Set prior to the events of the original game, the title focuses on the unfortunate Bravo Team, which includes rookie recruit Rebecca Chambers. She has to team up with escaped convict Billy Coen in order to survive, and the pair find themselves on a runaway train filled with zombies for a large portion of the adventure.
Koji Oda - the director of the original version - is part of the team working on the remake, and other original staffers are also involved. As well as coming to the PS4 and PS3, Zero will be headed to the PC, Xbox 360 and Xbox One - but ironically not the Wii U.