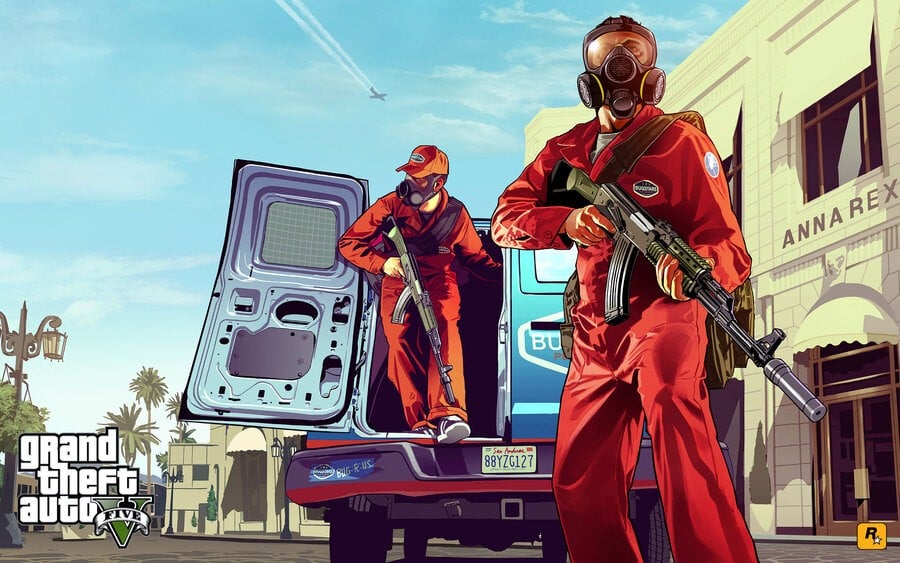 We wonder how many hours UK gamers have spent hammering the X button to sprint in Grand Theft Auto V – it's got to be quite a lot, right? We may have reservations about the controls in Rockstar Games' open world opus, but there's no denying the title's overall quality – it's a stunning release that puts almost all other sandboxes to shame.
It's also something of a commercial juggernaut, selling five million physical copies in Britain alone. Remember, this is across all formats – including the PlayStation 4, PlayStation 3, Xbox One, Xbox 360, and PC. It doesn't, however, take into account digital sales, which we're sure are relatively high, too.
The most amazing thing is that this title simply keeps selling. Unlike most blockbuster games, which debut strongly but rapidly fade away, this release rarely ever drops out of the US or UK top ten – an amazing feat seeing as it's approaching its second anniversary. At last count in February, the release had sold 45 million units globally. That's an absolutely staggering statistic.
[source chart-track.co.uk]