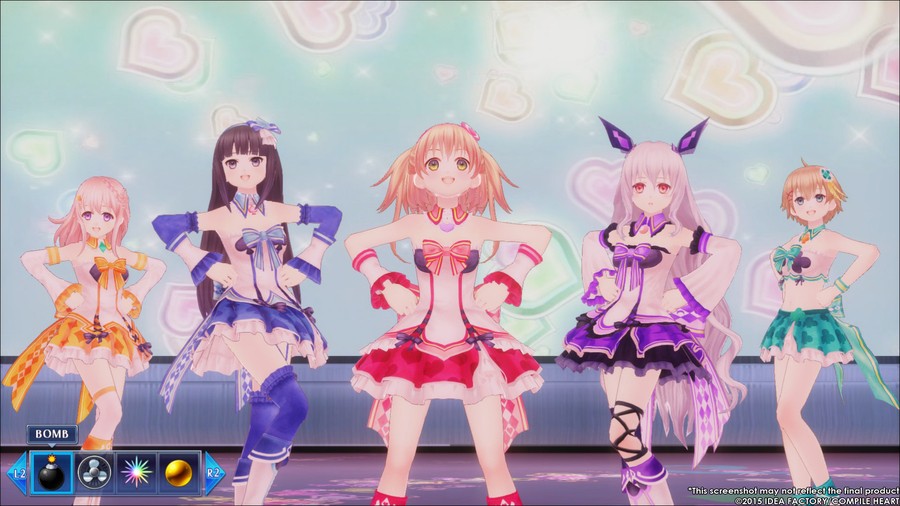 The songstress idols of Omega Quintet are ready for their close up as the date for the group's first live performance is set. Coming to North America on 28th April and Europe on 1st May, these five ladies and their lyrical talents are the only thing that can save mankind from the Blare, a form of darkness that is taking over the world. This PlayStation 4 title also marks the first next-gen release for Idea Factory, the team behind the popular Hyperdimension Neptunia series.
The main cast being idols isn't just an excuse to have a JRPG party in incredibly cute outfits, but is also a central part of combat. The girls can fill a voltage gauge in battle that will allow them to enter a special live concert mode. By breaking out into song, the party will gain special battle bonuses. Depending on how high the gauge is, the volume will increase, hopefully offering some intense music perfect for boss battles. If you're eager to check out the combat yourself, watch the videos embedded below.
Are the girls starting to grow on you now that you've heard them in action? Would you prefer a rock band instead? Show us your dance moves in the comments section below.