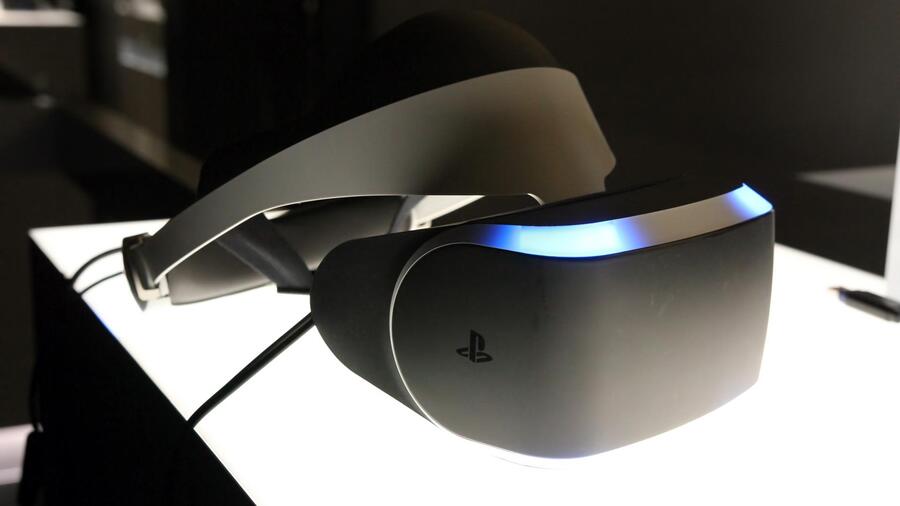 Unlike motion controllers, Sony's forthcoming virtual reality headset Project Morpheus seems like the most antisocial piece of hardware ever. However, the platform holder begs to differ, as it intends to touch upon the "unique social experiences" possible only with the PlayStation 4 peripheral during a panel at GDC 2015 next month.
The session, entitled 'Beyond Immersion – Project Morpheus and PlayStation', will be hosted by senior staff engineer Chris Norden, senior game designer Jed Ashforth, and senior producer Nicolas Doucet. The latter's perhaps best known for creating EyePet and The Playroom, so we're sure that he'll have something interesting to show.
"This session will focus on updates since last year's Project Morpheus GDC presentation, and will give developers new information about creative opportunities when designing VR experiences for the PS4," reads the blurb. "Topics covered will include updated game design information, the use of PlayStation peripherals in VR, and the unique social experiences possible only with Project Morpheus."
While the peripheral has been present at virtually every major gaming convention since its unveiling last year, we haven't really learned a whole lot new about the headset in that time. It's clear that the console maker's in an experimentation stage, where it works to create the right software ahead of the hardware's launch. Let's hope that we start to see the fruits of that labour soon.
[source schedule.gdconf.com, via roadtovr.com]