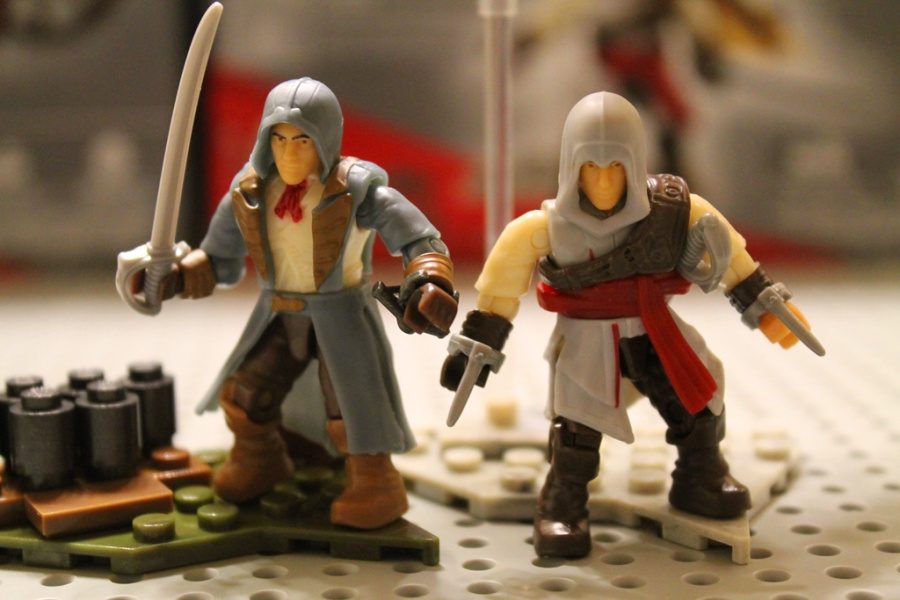 Two new Assassin's Creed games may not be enough for Ubisoft, as the French publisher is toying with the idea of an entry marketed at exclusively at kids. While the violent subject matter doesn't lend itself immediately to children, the firm has recently introduced a Mega Bloks line, which is intended to expand the franchise's horizons – and a spin-off title could follow in its footsteps.
"On a big [intellectual property], like Assassin's Creed or that type of game, I think that now the idea is to reach a maximum of people, so it's not about needing advertisement to get additional revenue," international brand manager Yannick Spagna said at the GameON Finance conference in Toronto. "[We] do a line with Mega Bloks together. On their side, it's nice because toys are looking for the hype around video games. And we are looking for a new audience: kids, children, it's more like that."
The executive clarified in an interview with Games Industry.biz that Assassin's Creed as it stands may not be suitable for younger players – but it could find a way around this. "Imagine a LEGO game," he said. "It would mean changing a lot of things… I played hours and hours of LEGO Lord of the Rings, and you kill people but not kill people, because they're LEGO characters."
Can the Assassin's Creed brand withstand yet more spin-offs and splintering, though? This year's flagship entry launched in a dire state, while its PlayStation 3 counterpart was largely a re-tread of titles that have come before. With dozens of entries over the past five years as well, the franchise must be nearing fatigue – perhaps as evidenced by the disappointing sales of Unity on the recent UK sales chart. Ubisoft may want to think long and hard about this before going ahead.
[via gamesindustry.biz, gamespot.com]