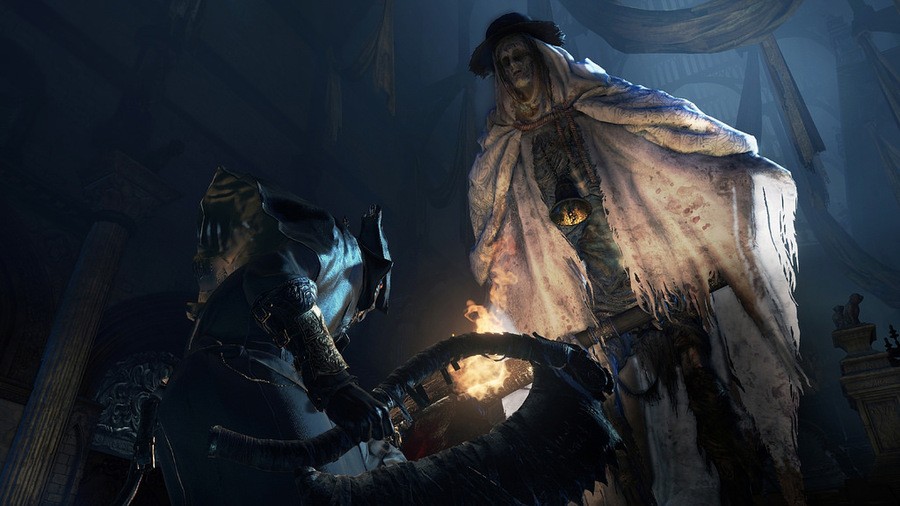 This year may be quite disappointing for PlayStation 4 exclusives, but Sony clearly intends to hit the ground running in 2015. Writing on the PlayStation Blog, the company's announced that – somewhat surprisingly – its dark fantasy action game Bloodborne will slit the throat of the damned from 6th February in Europe and North America. That's, like, merely a few months away.
Of course, as with any big game, there'll be a Collector's Edition available from participating retailers. This isn't an especially steep one, however, as it will only set you back $79.99 in North America, and includes a Steel Book case, an art book, and a digital soundtrack. Moreover, pre-order the title and you'll unlock an exclusive messenger skin, which is used for the release's online element.
That asynchronous component sounds similar to the one in Dark Souls titles, but we're still waiting for a full reveal on that. In the meantime, you can catch a quick glimpse at the multiplayer-esque feature – as well as some of the game's biggest bosses – courtesy of the trailer embedded below. Gah, it looks amazing – and this author isn't even a particularly big From Software fan.
[source blog.us.playstation.com]