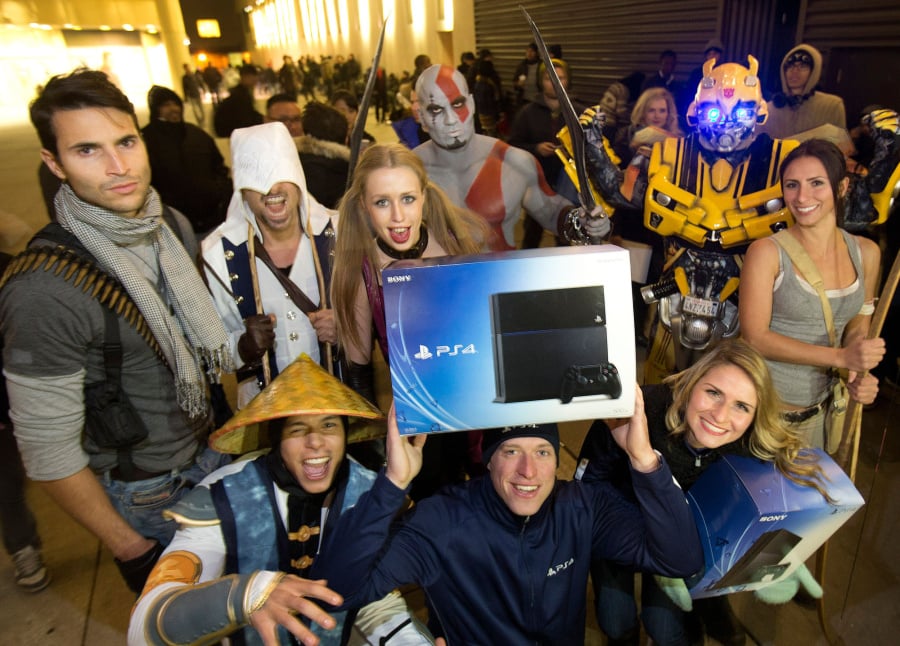 It's no real secret that the PlayStation 4 is a runaway success, and that's been reflected by Sony's latest hardware sales figures. In the platform holder's most recent financial report, the company claims that its gaming business has seen a 95.7 per cent increase in revenue year-over-year, with the division pulling in ¥257.5 billion ($2.5 billion) for the first fiscal quarter of 2014 compared to ¥131.6 billion ($1.2 billion) in 2013.
Unsurprisingly, the chuffed manufacturer attributed the growth to its next-gen console, while also mentioning increased PlayStation Network sales prompted by the platform, which presumably means boosted PlayStation Plus subscriptions. With research and development on its new machine high last year, it actually made an operating loss of ¥16.4 billion ($164 million) for the period spanning April through June, but this time it managed an operating profit of ¥4.3 billion ($43 million).
It did mention, however, that decreasing PlayStation 3 software sales had impacted its earnings a little bit, though the news was wholly positive in the hardware space. Between the PS4 and PS3, the Japanese giant sold 3.5 million consoles through to consumers – an enormous increase on Microsoft's tally of 1.1 million Xbox systems shipped to retailers during the same period. Handheld sales also improved slightly, up from 0.6 million units in 2013 to 0.75 million units.
Elsewhere, software sales surged year-over-year, with the firm's various machines moving 85 million titles compared to just 68 million the year prior. All of this has put the platform holder in a bullish mood, as it expects to make a staggering ¥1,240 billion ($12 billion) in revenue for the fiscal year as a whole, with an operating profit of ¥25 billion ($243 million). Somewhere, deep in the recesses of Sony's headquarters, gaffer Kaz Hirai is smiling for the first time in two years.
[via sony.net, gamesindustry.biz]