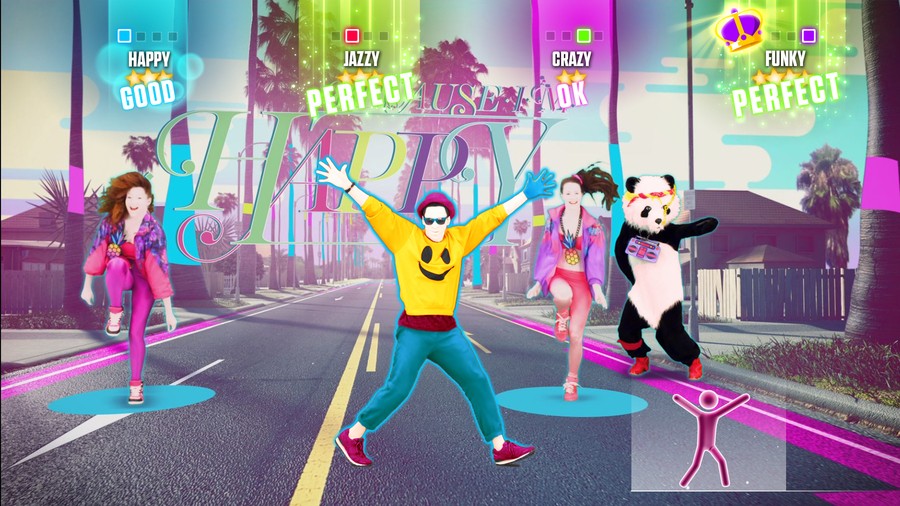 eSports are growing in popularity all the time, with millions of viewers tuning in to watch the world's best players fight it out for glory. Unsurprisingly, publishers are looking to the eSport world as a way of increasing the stature of their biggest games, and Ubisoft is no exception — it has just revealed plans to get its Just Dance series recognised as an eSport.
It has just inked a deal with The Electronic Sports World Cup — one of the biggest eSports organisers — that will see the recently-announced Just Dance 2015 become part of the ESWC roster.
Here's what ESWC founder Matthieu Dallon had to say about the deal:
For the 11th edition of the ESWC, we are very proud to widen the definition of eSport with Ubisoft
Competitive gaming has to welcome all kind of players, has to be developed in partnership with the games publishers, and has to showcase the most advanced technologies which link the body to the game. Just Dance is for ESWC the perfect medium to reach those goals.
Ubisoft's eSport chief Jean-Baptiste Pennes is equally pleased, as you might imagine:
This is really inspiring to us and reflects the fact that dancing is a show as much as it brings people together. Competitive gaming shares the same goal, so we decided to partner with ESWC and create an official discipline with a very accessible show for everyone to feel the thrill of eSport.
Qualifiers for the "Just Dance World Cup" will take place from now until 21st September — presumably using Just Dance 2014, as the 2015 edition isn't released until October — and you'll be able to enter online or at forthcoming gaming events. The best 20 dancers will make it to the final, which will be at Paris Games Week from 30th October to 1st November.
Fancy strutting your stuff with the best of them? Or do you think that Just Dance shouldn't be part of the eSport scene? Share your thoughts in the comments below.
[source eurogamer.net]