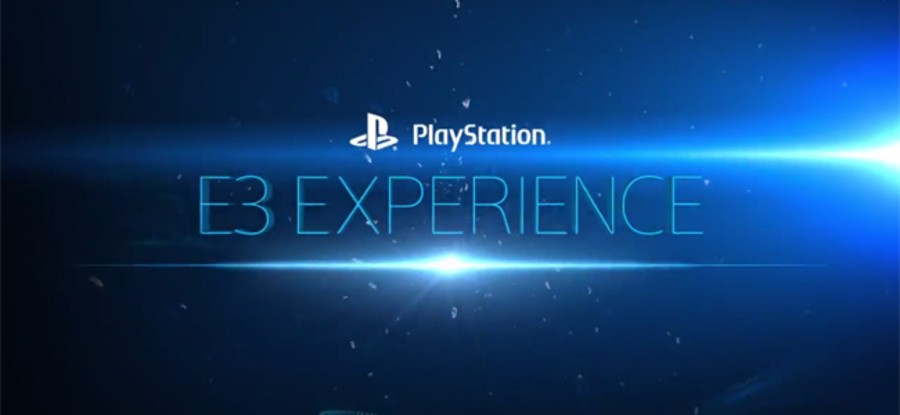 Very few people earnestly enjoy change. This author gets the jitters if Chart-Track's weekly UK sales data isn't ready to write about first thing on a Monday morning, and don't even mention routine rupturing Bank Holidays. It was little wonder, then, that the web was awash with cynicism last year when Nintendo opted to circumvent its usual E3 stage show shenanigans for something a little more personal – a format which it furthered in Los Angeles last week. But with the House of Mario exiting this year's colossal convention in an unexpectedly strong position, has the firm proven that press conferences in their traditional guise are well past their sell-by date?
According to Google, a 'press conference' is an "an interview given to journalists by a prominent person in order to make an announcement or answer questions". There was a time when E3's increasingly important stage shows reflected that definition, with Sony historically treading the boards to talk sales figures and commercial strategies. Nowadays, in an age where media briefings are broadcast on websites and in cinemas, we zone out the second that a platform holder dares to discuss anything but the very biggest blockbusters or exclusives. The press may still refer to these corporate willy waving contests as 'press conferences', but they're not really.
What you're actually watching when you tune into the PlayStation – or EA, Ubisoft, or Microsoft – 'press conference' is a 90 minute advertisement. Executives waltz on stage in ill-fitting suits – or, sometimes, shorts and leather jackets – in order to tell you how amazing their product is and pretend to be your friend. The likes of Shuhei Yoshida and Phil Spencer may be amiable gaffers – and, honestly, extremely likeable people – but everything that they regurgitate from the teleprompter screen in front of them has been polished, preened, and prettified [Not sure if that's a word – Ed] by an intelligent public relations team.
There's nothing wrong with a company trying to sell you its products, of course, but it all feels a little disingenuous in these theatrical presentations. And that's only part of the problem. Perhaps conscious of the fact that each commercial mouthpiece is merely a sock puppet for their employer, we're rapidly approaching a point where we don't even want said suits to talk. Microsoft's presentation this year was largely successful because its new chief opted to let the games do the talking, only really appearing to reiterate buzzwords in indie developer shirts. Sony's press conference, meanwhile, came crashing down the second that it started spouting statistics.
And so it all begs the question: why do these so-called 'press conferences' even exist? Nintendo gets criticised for not being forward thinking enough, and in many areas those complaints are well founded, but it seems to have realised that stage show shenanigans are a waste of time. And, while its own alternative this year – a pre-recorded broadcast packed with sketches, trailers, gameplay footage, and developer interviews – certainly wasn't perfect, it was a step in the right direction. At approximately 45 minutes in length, there was no time for tedious pre-ambles, time wasting montages, and Powers concept art – it was mostly killer with very little filler.
Sony's show certainly had its fair share of the former, of course, but it was the latter that killed its presentation; when group president Andrew House stepped on stage towards the end to debut back-to-back The Last of Us Remastered, Batman: Arkham Knight, Grand Theft Auto V, and Uncharted 4: A Thief's End trailers, the conference was at its very best. But the firm didn't need to rent out a conference hall, dress it with PlayStation paraphernalia, and convince Kaz Hirai to ship out his biggest Bravia display to the United States to do that – in fact, its message probably would have been more effective in a tightly knitted pre-recorded broadcast.
And yes, you do lose a little of the drama this way. The audible gasps when LittleBigPlanet 3's logo popped up on the aforementioned gigantic screen was a truly amazing moment, as were the cheers during ex-executive Jack Tretton's used game announcements last year. But with fans invited to these stage shows, and audience plants commonplace as well, we're once again stepping away from the very idea of what a 'press conference' is supposed to be. Perhaps we're being a little too rigid with the terminology, but if everything that we hate about E3 'press conferences' is when they're being actual, er, 'press conferences', then isn't it time for a change?
---
Do you think that Sony should circumvent its annual E3 stage show moving forwards, or do you enjoy the live atmosphere that these events provide? What do you think of Nintendo's strategy at the Los Angeles convention, and is it something that the platform holder should copy? Cheer because you're told to in the comments section below.
Do you think that Sony should ditch its E3 stage shows? (64 votes)
Yes, I'd rather see the company broadcast a pacey pre-recorded show

36%

Hmm, I'm really not sure

25%

No, I like the atmosphere and energy that only live events can provide

39%
Please login to vote in this poll.