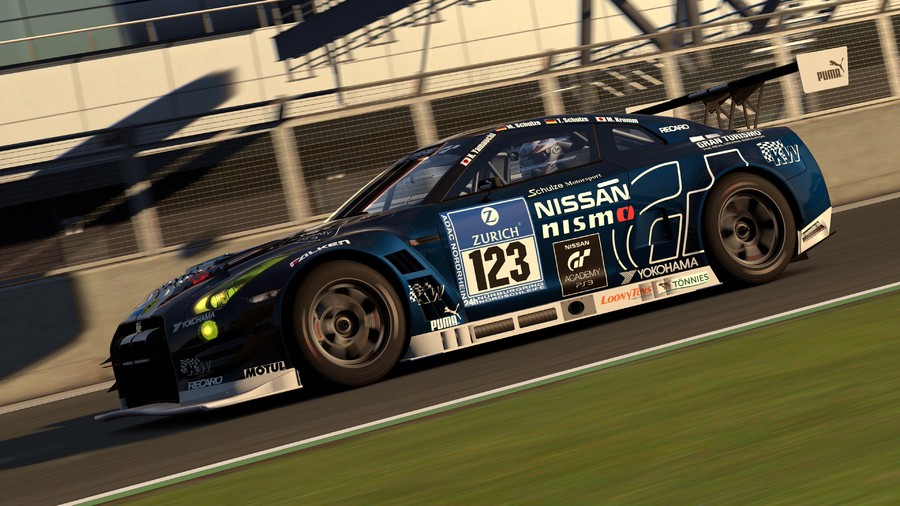 This editor's gaming news engine has been stationary for a few days now, so what better way to remove the rust than with a cheeky post about Gran Turismo 7? It would appear that the industry's still very much in first gear following the excitement of E3 2014 earlier in the month, but speaking with Eurogamer.net at the Goodwood Festival in Chichester this week, Polyphony Digital boss Kazunori Yamauchi confirmed that work has started on a new entry in the legendary simulation series.
While the gaffer was coy, the baking British sunshine managed to coax one key snippet out of the vehicle obsessed suit: "I don't think that it'll make this year." Previously, the president had optimistically hinted that the inaugural next-gen racer from the Japanese outfit would put its foot down in 2014, but considering that it's continued to support PlayStation 3 exclusive Gran Turismo 6, that always seemed like a lofty target. Moreover, we doubt that Sony would want any more obstructions to get in delayed PlayStation 4 title DriveClub's way.
In fact, you may have to wait a little while for your Gran Turismo fix, as Yamauchi's not planning on assembling a cutback Prologue demo to pad the period before the next full release. The studio's going to use that additional time to beef up the franchise's oft-criticised audio – and add in plenty more premium vehicles. Don't expect it to toss out any of the PlayStation 2 standard car models, though. "Each car has its own fans, so I think that we'll hang on to the archive," he beamed. "Some of those cars we may be able to make into premium cars – but basically we're more focused on increasing the number of premium cars."
While we're sure that the mere presence of the ageing automobiles will drive some trolls out of the woodwork, keeping them as optional extras is fine by us – especially if they take advantage of the new game's inevitably improved physics engine. Are you looking forward to the next entry in Polyphony Digital's popular property, or are the pangs of sequelitis driving you around the bend? Push the brakes in the comments section below.
[source eurogamer.net]