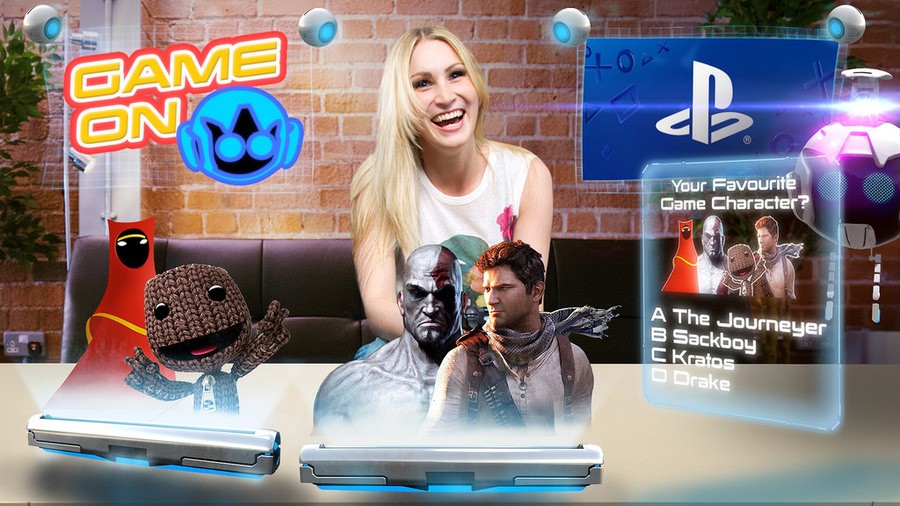 Sometimes companies create unexpected phenomenons, and The Playroom has definitely become that for Sony. Originally intended as an internal showcase for the DualShock 4, the platform holder eventually opted to bundle the application with each PlayStation 4 as an incentive to purchase the PlayStation Camera. However, following the emergence of a few live talk shows, the software has gone on to become one of the next-gen console's most popular features.
And while previous DLC packs for the free software have focused on the game portion of the augmented reality sandbox, the manufacturer is now very much turning its attention to the live streaming aspect. As such, the Set Maker is a brand new tool that will allow you to transform your living room into a TV studio. You'll be able to use your smartphone, tablet, or PlayStation Vita to build objects, overlays, and much more, which you'll then be able to virtually pull into your surroundings.
And it doesn't end there. You can also make masks and apply them to further personalise your presenting style, and you can use the DualShock 4 to incorporate smoke effects, lasers, and even inflate balloons that you design. Additionally, you can program Asobi to project holographic text billboards, play videos stored on your hard drive, and much more.
Finally, if you're a bit of a wannabe quiz master, you'll be able to create polls, which your viewers will then be able to respond to using the 'Interact' button in the Live from PlayStation app. The content's due out this summer, and is sure to go down well with existing fans of the free fun box. Will you be hosting your own talk show? Give us a call in the comments section below.
[source blog.eu.playstation.com]