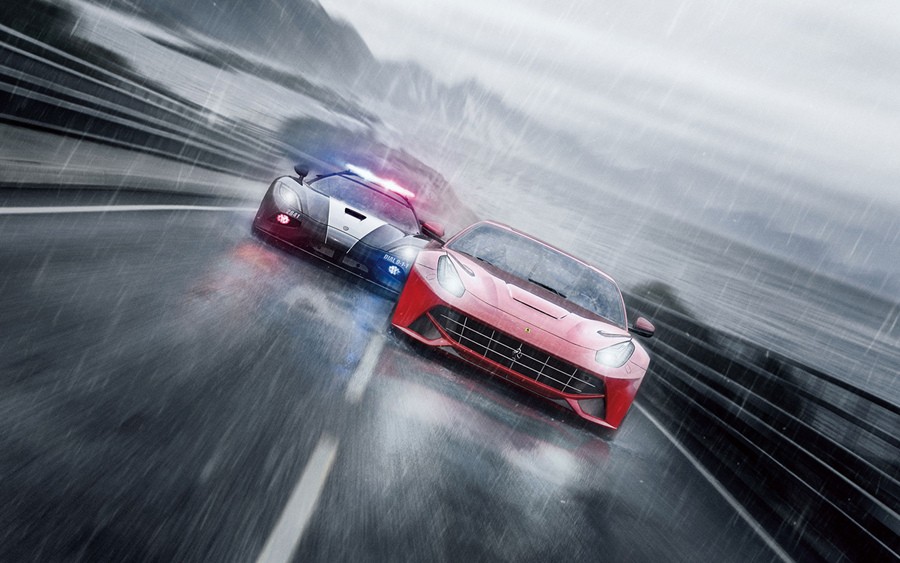 Those looking for some fast and furious fun may have to make do with this year's Need for Speed movie, as EA Games has announced that it's put the brakes on the brand until 2015. Despite being an annual fixture in the firm's lineup for as long as we can remember, there'll be no new instalment this year, as Swedish developer Ghost Games quietly pushes the production pedal on an "innovative" new entry away from prying eyes.
"We are already deep in development on our next game and want to make this promise to you: we will listen to you," stressed the developer's general manager Marcus Nilsson on the franchise's official website. "We're going to give you the game that you've been asking for. It will be the game that you deserve, but to do that will take us some time. We've made the decision to not release a Need for Speed in 2014, so that we can work towards a highly innovative Need for Speed in 2015."
The studio insists that it will not be switching off its headlights entirely, promising regular updates and opportunities for fans to get involved. "We want your input on future gameplay and features that we know that you're passionate about," he continued. "We will keep innovating, always making sure to continue the celebration of cars and the joy that they bring. That's all that we can share for now, but remember that this is just the beginning. We're excited and ready."
We really enjoyed last year's Need for Speed: Rivals, but it did seem to get lapped by the furore surrounding new formats. With an extended development cycle, and the opportunity to ramp up anticipation again, this seems like a sound business move. Besides, there's still going to be DriveClub to quench your thirst for oil, petrol, and other such grubby mechanical materials. Are you waving a chequered flag at this news? Honk your horn in the comments section below.
[source needforspeed.com, via vg247.com]