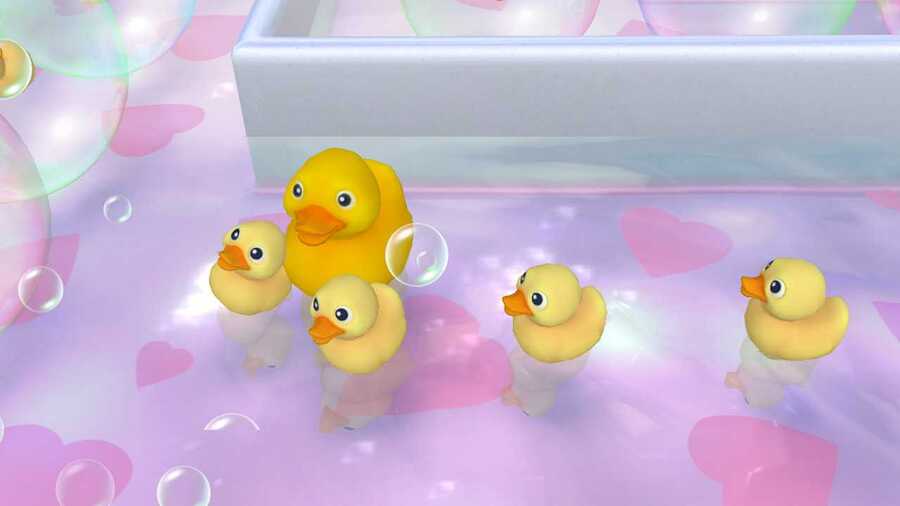 Employees may come and go, but it seems that there's one constant at Sony Computer Entertainment: the entire firm's still utterly obsessed with rubber ducks. While there was a disappointing dearth of the bright yellow toys during the platform holder's PlayStation 4 unveiling over a year ago, the firm has reaffirmed its peculiar penchant for plastic swimmers as part of a series of new augmented reality demos uploaded to its YouTube channel.
Dubbed the PlayStation Lab, the embedded videos show off a couple of in-development experiments currently undergoing production in its research and development department. The first – featuring the aforementioned rubber ducks – shows an agonisingly over-courteous worker using two tablets to pour virtual fluids between a couple of superimposed lab beakers. Floating in the liquid is one of ex-executive Phil Harrison's forgotten friends.
The second video, meanwhile, also brings back another popular character: the dinosaur from the popular PSone demo disc. Here the platform holder shows how changing light conditions can affect the actions of a digital character model, with the roaring reptile sprinting into life when a real world torch is covered by a piece of paper. A second test demonstrates how vocaloid popstar Hatsune Miku can be tempted into a dance if you shine a spotlight on her. There's even a neat disco light effect.
In fact, the CGI superstar factors into another demo on the manufacturer's site, which hints at trading card recognition. While there's no video of this one, the PlayStation maker claims that its new console can recognise cards at high speeds and display characters and play music in response to them. Does anyone else smell an Eye of Judgment sequel? We're off to snag a PlayStation Camera on the basis of the idea alone.
[source jp.playstation.com, via youtube.com, youtube.com]