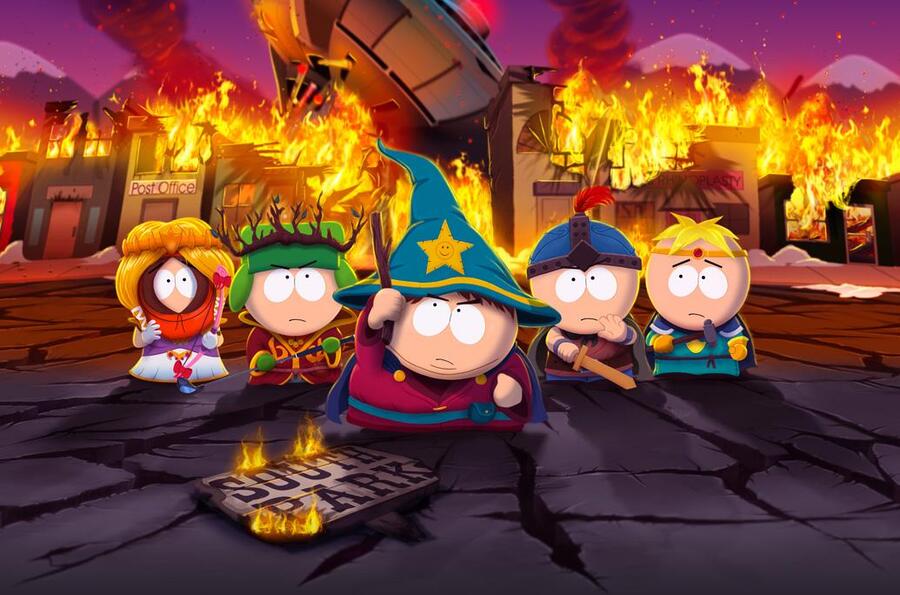 A game based on controversial cartoon South Park was never going to toe the line, so it's unsurprising to learn that South Park: The Stick of Truth has been censored in Europe. BT.com spotted a document suggesting that seven scenes had been removed from the title, which publisher Ubisoft has since confirmed. The changes affect the entire EMEA region, which covers Europe, the Middle East, and Africa. Unsurprisingly, Australia will also receive the edited edition.
So, what's been taken out? The correspondence reveals that two mini-games involving abortion and five scenes depicting anal probing have been chopped, and replaced with an image and text description specially selected by creators Matt Stone and Trey Parker. In truth, there's a chance that the hastily yanked content could result in the release being even funnier than intended, but it's always a shame when stuff like this gets cut.
A spokesperson for the publisher ambiguously indicated that the adaptations are down to "marketing decisions", but Eurogamer.net hypothesises that the company may be hoping to slip through Germany's slightly stricter ratings board. A number of Sony titles have been adversely impacted over the past few years, too, with the platform holder seemingly reluctant to create different versions for specific regions.
While this may seem like a kick in the teeth, we suppose that it's good that the PlayStation 3 is region free. Are you sick of being told what you can and can't see? Try not to kill Kenny in the comments section below.
[source home.bt.com, via eurogamer.net]