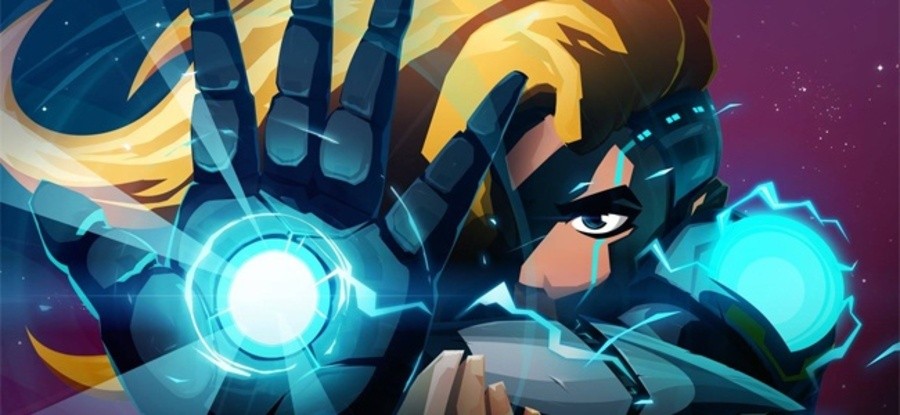 At this point, we're convinced that the fine folks at FuturLab scoff a special brand of Corn Flakes for breakfast. This eager editor has energy in abundance, but even he can't match the output of the award-winning Brighton-based studio. It should come as no surprise, then, that mere days after Surge Deluxe's release, the team is already turning its attention back to upcoming PlayStation 4 and Vita sequel Velocity 2X.
For those of you that missed our interview with managing director James Marsden and hands-on gameplay impressions last year, the follow-up takes the core philosophy behind the original shoot-'em-up and fuses it with Flashback-esque platforming sequences. And while the team's put a lot of effort into beefing up the mechanics, it's also invested a lot of work into overhauling the visuals, which are now brimming with special effects.
We'll leave you to peruse all of the technical specifics on the PlayStation Blog, but do check out the embedded trailer before you depart. As demonstrated in the video, Killzone composer Joris de Man is back with another killer soundtrack, and the gameplay itself looks more rhythmic than ever. After playing Velocity Ultra on the PlayStation 3, we're quite excited to enjoy this on the big screen courtesy of our PS4. Fortunately, you won't have to pick which platform you want it on, as it'll be cross-buy compatible.
[source blog.eu.playstation.com]