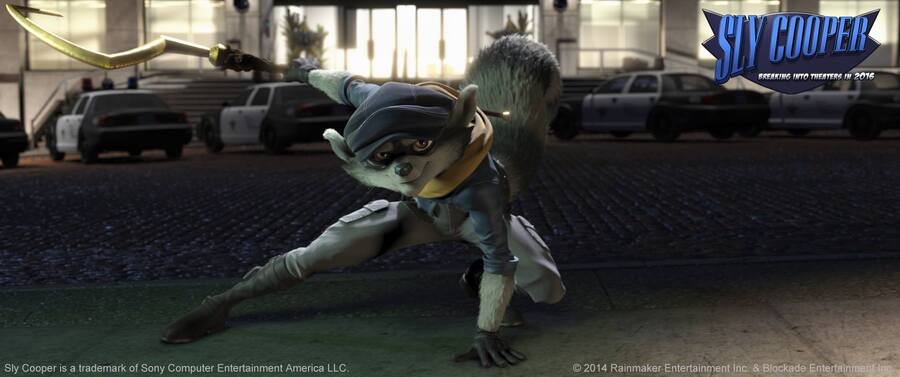 We're not entirely sure why it's taken this long, as these PlayStation movies look like they're going to prove a huge hit at the box office. Hot on the heels of last year's surprise Ratchet & Clank reveal, production duo Blockade Entertainment and Rainmaker Entertainment are now taking a stab at the Sly Cooper franchise – and the results must have dollar signs flashing in SCEA president Jack Tretton's eyes.
Alright, so the team has taken a few artistic liberties with the look of the cast – but we actually reckon that they've made the jump from cel-shading to classic computer graphics fairly well. "When we met with PlayStation to discuss the film last year, we proposed that the CG art style would transfer best in the leap to the big screen," producer Brad Foxhoven told the PlayStation Blog. "Both PlayStation and Sucker Punch were kind enough to give us the chance to make this idea a reality."
As revealed earlier today, the flick – due in theatres in 2016 – will loosely follow the plot of the first game. However, the debut trailer embedded below shows the light-fingered raccoon and crew sprinting across a moonlit skyline in search of doughnuts, so don't expect it to follow the events of the original release exactly. Nevertheless, it raised a chuckle out of our miserable souls, so we reckon that writer Kevin Munroe must be onto a winner here.
Are you looking forward to this hitting the silver screen, or are you struggling to get over the character designs? Steal some thoughts and store them in the comments section below.
[source blog.eu.playstation.com]