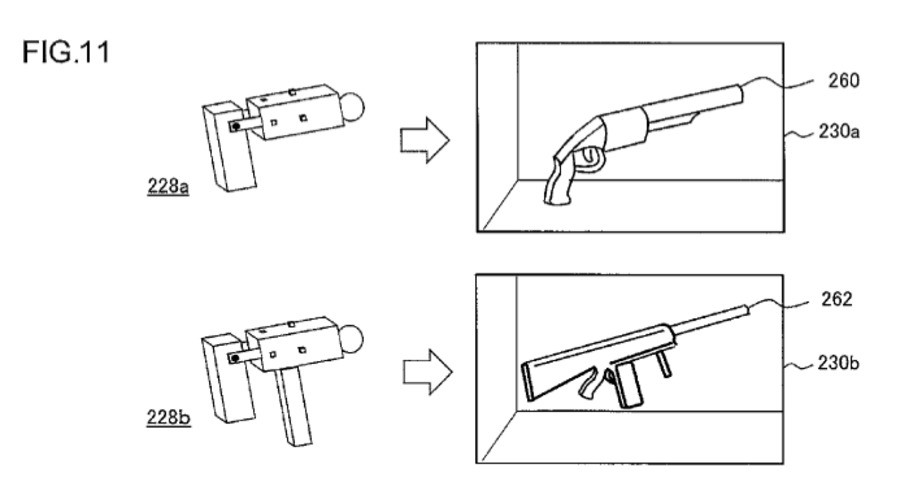 There's nothing quite like a totally insane PlayStation Move patent to get your blood pumping, and today we've unearthed a real doozy. The trademark, filed in September 2013, describes a new style of augmented reality controller made up of various individual blocks that you can rearrange to construct any shape that you desire. Your creation is then captured by a camera and brought into the game world.
The image above demonstrates how this could work for two different guns, but the full document shows the detachable pieces arranged to represent anything from a blocky looking human to a samurai sword. It's possible that this represents Sony's attempt at recapturing the ever elusive casual market, but, to be brutally honest, it looks just a little too weird for the everyday consumer.
In truth, we really can't decide whether this idea is totally brilliant, or abysmally stupid. Whatever the case, it'll be interesting to see if anything is made of the admittedly intriguing concept, or if it goes the way of that bizarre sound sensor that the Japanese giant patented a while back. What do you make of this new image? Does a reconfigurable Move controller appeal to you? Sound off in the comments section below.
[source appft.uspto.gov, via neogaf.com]