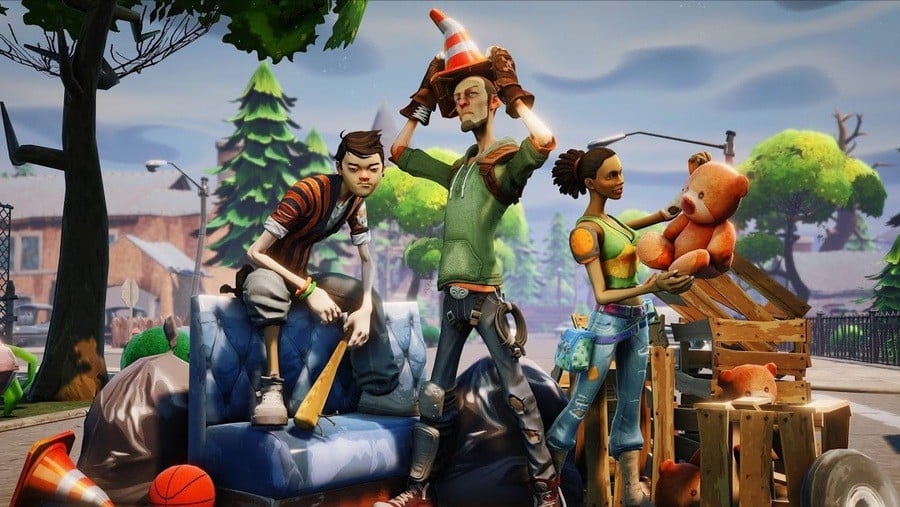 Gears of War creator Epic Games could be planning a title for the PlayStation 4 – at least, that's the insinuation from a couple of co-founder Mark Rein's personal Tweets over the past few days. The company – which is also behind the Unreal Engine – has associated itself closely with Sony's next generation system since February, and speculation suggests that it may be about to announce something during Spike TV's big launch broadcast.
Having already posted a picture of a PS4 development kit to his Twitter profile, the executive followed it up with an image of a TV screen, counting down to the platform's launch. Almost immediately afterwards, Rein then retweeted Geoff Keighley's message regarding world premieres during the aforementioned livestream. Could the developer be involved with the event?
In honesty, there's not a whole lot of evidence to go on, but we could definitely see Fortnite making the jump to Sony's system. The co-operative sandbox survival game sees you working in teams to forage objects, build defences, and fend off waves of encroaching monsters. Interestingly, Epic Games Poland – the studio formerly known as People Can Fly – was recently pulled onto the project, making a console port of the PC game much more feasible. We'll have to wait and see...
[source twitter.com]