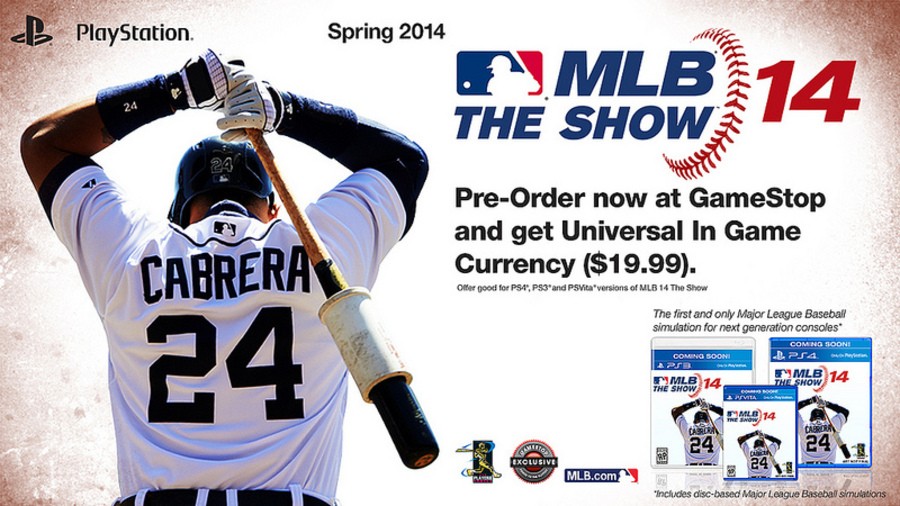 The highest-rated sporting series in history is set to hit a humdinger on the PlayStation 4, PlayStation 3, and PlayStation Vita this coming spring. Following a few days of teasing, Sony San Diego has pulled back the curtain on MLB 14 The Show, the latest iteration in its critically acclaimed baseball series. If you're upgrading to the manufacturer's next generation console, you're going to be in for a treat.
While the developer's keeping gameplay under wraps for the time being, it has explained what will make the PS4 version a significant step forward over its current-gen counterparts. In addition to more realistic players, the futuristic format will be able to power greater crowd diversity and more authentic stadiums. You can explore some of the extraordinary differences over on the PlayStation Blog.
The studio's not stopping with enhanced graphics, however. Starting with the upcoming season, the developer's implementing the necessary hooks to allow you to bring your progress forward to future iterations. It's also including a new Quick Counts option which will allow you to a play a full match in less than 30 minutes, as well as overhauling the Road to the Show career mode.
Finally, as opposed to holding a fan vote for the cover athlete, the team's gone straight to the players, with Detroit Tigers third baseman Miguel Cabrera winning the poll. If you pre-order the title from GameStop right now, you'll secure a bunch of in-game currency worth up to $19.99. Check out the trailer below, and let us know if you intend to catch this one out in the comments section.
[source blog.us.playstation.com]