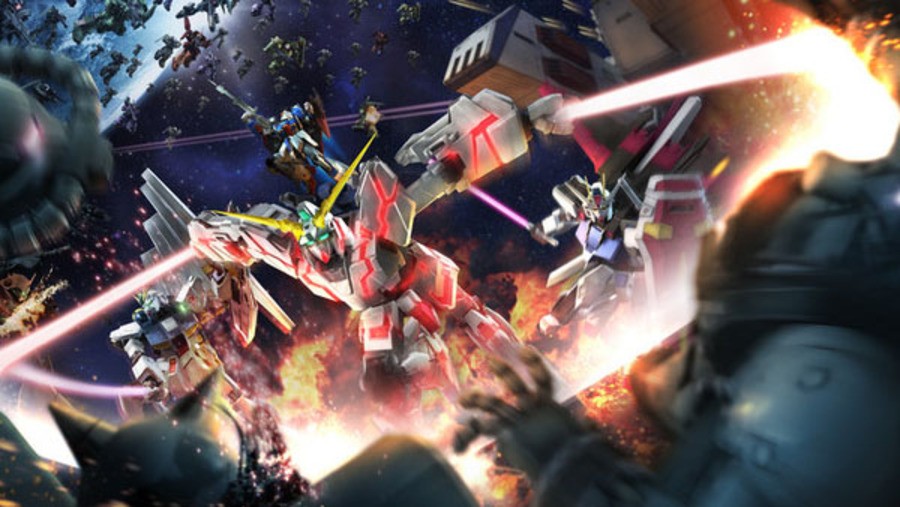 We're well adjusted to the mayhem that's typically found in Dynasty Warriors games, but through this newest Shin Gundam Musou trailer, we've learned that the series' unadulterated chaos can be taken one step further.
Stretching on for almost nine minutes, the vast video covers everything from the storylines that make up Official Mode, to the devestating new types of super attacks that are on offer. About half of the clip is made up of cutscenes featuring screaming protagonists, and of course, there are more mobile suit explosions than you can possibly imagine. The mecha sequel also sees the return of space battles – conflicts set in zero gravity – which were stripped from the previous instalment. We can't shake the feeling, however, that the departure from Dynasty Warriors: Gundam 3's cel-shaded appearance was the wrong choice – as a result, this newest entry looks rather bland in comparison, and certainly appears to be rough around the edges.
But still, a plethora of new suits, characters, super moves, and the return of Official Mode should hopefully make up for any visual missteps. Are you praying for the mechanical brawler to fly West, or will you be importing your fix of robot wrecking? Suit up in the comments section below.