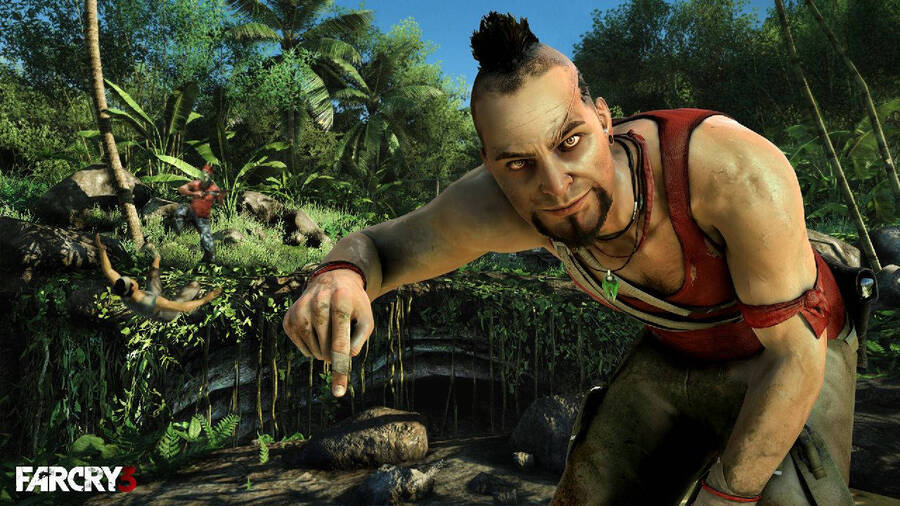 We're approaching the end of the month, and that means that Sony's pulled back the curtain on yet another frankly insane European PlayStation Plus update. Starting from 25th September, you'll be able to download Ubisoft's tropical first-person shooter Far Cry 3 for free. The game puts you in the shoes of Jason Brody, a party animal stranded on a lawless island infested with, well, real animals.
Premium members will also unlock access to Giana Sisters: Twisted Dreams and April's Game of the Month winner Dragon's Dogma: Dark Arisen for the PlayStation 3. Over in handheld land, goodies will include crossover brawler Street Fighter X Tekken and likeable PlayStation Vita launch title Touch My Katamari. That's all in addition to the usual roster of discounts, including some big savings on various Team 17 titles.
Of course, with each new arrival we must bid farewell to a former freebie, so if you haven't downloaded Assassin's Creed III, Saints Row: The Third, Payday: The Heist, Urban Trial Freestyle, or New Little Kings Story yet, you know what you need to do. It's worth noting that Sony's currently running a PlayStation Plus promotion in Europe, which sees you net 15 months of service for the price of 12 months. With the PlayStation 4 right around the corner, there's never been a better time to subscribe.
Are you happy with October's lineup? Which titles in particular are tickling your fancy? Let us know in the comments section and poll below.
---
Which PS Plus title are you most looking forward to in October? (13 votes)
Far Cry 3

38

%
Giana Sisters: Twisted Dreams

0%

Dragon's Dogma: Dark Arisen

31

%
Street Fighter X Tekken

15

%
Touch My Katamari

15

%
Please login to vote in this poll.
[source blog.eu.playstation.com]