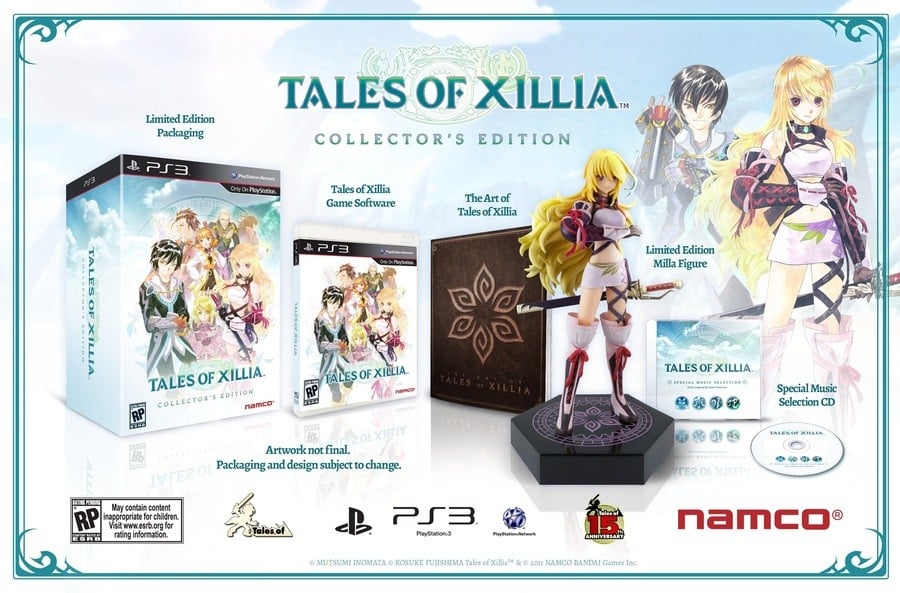 Better start saving up that gald, because Tales of Xillia has two solid western release dates and a limited collector's edition up for pre-order. And if that wasn't enough, Namco Bandai has granted us a look at a new trailer that shows off footage that takes place outside of battles for a change.
Fans will be delighted to know that the Japanese RPG will be available from 6th August in North America and 9th August in Europe. The collector's edition comes with a colourful Milla figurine just waiting to brighten up your shelf, an art book, and the title's original soundtrack. You'll also snag some pre-order DLC – a bonus costume set and a lovely theme for your PlayStation 3 – to top it all off.
With the game's launch not too far away, are you thinking of nabbing the rather robust collector's edition? See if the new trailer gets your hype flowing, and let us know in the comments section below.
[source talesofgame.com]