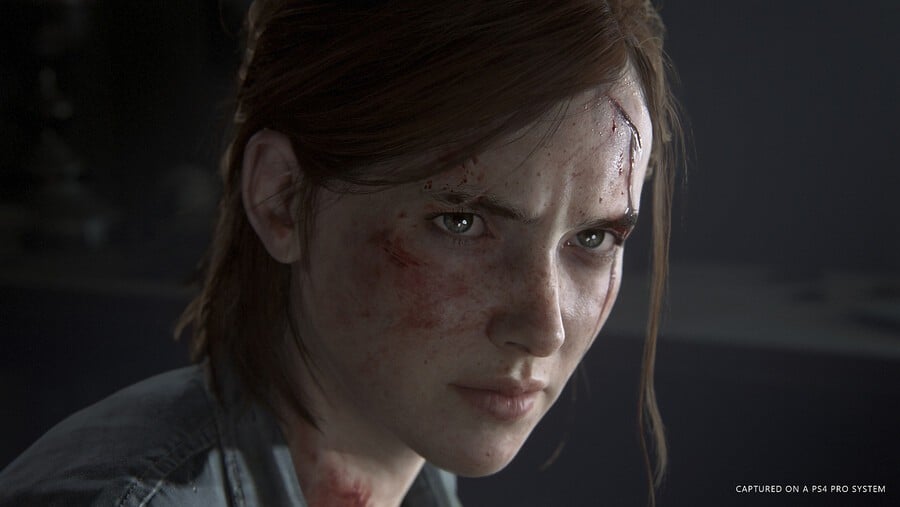 The Last of Us: Part II is one of Sony's biggest PS4 exclusives on the horizon. The original game is a modern classic from Naughty Dog, and the sequel is looking like it could be just as good. Sony's finally lifted the lid on some of the finer details. Below, we'll run through some common questions about The Last of Us 2, and we'll be updating this FAQ as new info becomes available.
When is The Last of Us 2's release date?
The Last of Us: Part II will launch worldwide on PS4 on Friday 19th June, 2020.
Are there any pre-order bonuses for The Last of Us: Part II?
Yes. If you pre-order The Last of Us 2, you'll receive two in-game items: an ammo capacity upgrade, and a crafting training manual. Pre-ordering digitally via the PlayStation Store will get you an exclusive PSN avatar.
Is there a The Last of Us: Part 2 special or collector's edition?
Yes -- in fact, there are several editions being made available for The Last of Us 2.
Standard Edition: This is the basic version of the game.
Special Edition: The Special Edition includes a steelbook case, an art book, a PS4 dynamic theme, and set of PSN avatars.
Collector's Edition: The Collector's Edition includes all the above, plus a set of enamel pins, a digital soundtrack, a digital artbook, an Ellie statue, some stickers, Ellie's bracelet, a lithograph print, and a thank you letter.
Ellie Edition: The Ellie Edition includes everything in the Collector's Edition, plus Ellie's backpack, the soundtrack on vinyl, and a logo patch.
Digital Deluxe Edition: The Digital Deluxe Edition includes an exclusive avatar, a set of even more avatars, the digital soundtrack, digital art book, and a dynamic theme.
Is there a The Last of Us 2 PS4 Pro limited edition bundle?
Yes. Sony has announced a special edition PS4 Pro console for The Last of Us 2. Engraved into the surface of the console is Ellie's tattoo, which features a fern leaf and a moth, or butterfly. It comes with a similarly decorated DualShock 4 PS4 controller, a physical copy of the game, and a code for downloading some digital bits and pieces.
When will pre-load begin for The Last of Us: Part II?
Those who pre-order The Last of Us 2 via PlayStation Store will be able to take advantage of pre-loading the game, which means it'll download to your console before the release date so it's ready to go straight away. This typically starts a couple of days before the launch date, so expect to be able to pre-load the game the week commencing the 15th June 2020.
Does The Last of Us 2 come on two discs?
Yes, physical copies of The Last of Us: Part II will come with two Blu-Ray discs. It's likely that one will contain the majority of the game data, and is what you'll use to install the game on your PS4. The other will be the disc you insert to play the game.
How much space does The Last of Us 2 take up on your PS4 hard drive?
The Last of Us Part II will reportedly require a minimum of 100GB of free space on your PS4's hard drive. You might want to delete some games you're not playing anymore to make some room.
How long is The Last of Us: Part II?
From what we know, The Last of Us 2 is going to be pretty darn big. The game's director, Neil Druckmann, calls it Naughty Dog's "most ambitious and longest game". Given that it necessitates two discs, we think it's safe to say this will be a very lengthy adventure.
Do you need to play The Last of Us 1 before you start The Last of Us: Part 2?
This is a series that's heavily character and story driven, so we would highly recommend playing through the first game before starting The Last of Us: Part II. We imagine the sequel will stand on its own well enough, but to get the full impact, it's worth playing the original adventure, which is available on both PS3 and PS4. In fact, The Last of Us Remastered was one of October 2019's PS Plus games, so hopefully you already have access to it.
What is the story in The Last of Us: Part II?
We don't know too much about the story, but there are a few details. The Last of Us 2 takes place five years after the events of the first game, and stars a 19-year-old Ellie. She and Joel have settled down in Wyoming and found relative peace in a small community. Ellie has even managed to find some happiness with Dina, her best friend and love interest. Of course, something bad happens. It's not clear what this event is -- our best guess is some sort of attack on their settlement. Whatever happens, it leaves Ellie furious and hungry for revenge. Naughty Dog has said this is a game about hatred, so we would expect the game to go down some very dark paths as Ellie searches for justice.
Are there new enemy types in The Last of Us 2?
Yes, there are a couple of new enemies we know of so far. One new species of the infected is called the Shambler. This guy is a large brute with thick fungus acting like armour plating. He's tough to take down, and will spray acidic fungal clouds at you. Lovely. This guy sounds quite a bit like the Bloaters from the original game -- perhaps this is a stage further along the infection process?
Then there are guard dogs. Certain enemy patrols will include attack dogs, and these are hard to deal with. They can detect your scent, and it's impossible to sneak up on them with their heightened hearing. If one does attack you, you're able to either kill the animal or deal with it non-lethally. Stealth and constant movement will be the keys to victory.
Can you jump in The Last of Us: Part II?
Perhaps an odd question, but yes, you can. Unlike the first game, The Last of Us 2 will feature a jump button, allowing you to explore the more expansive levels and clamber up to higher points. Ellie is also able to dodge incoming attacks and go prone to avoid detection. None of this is particularly groundbreaking, but she sounds much more agile than Joel was in the original.
Will you play as Ellie for the whole game in The Last of Us 2?
Ellie is the main protagonist in The Last of Us: Part II. Whether or not you'll be playing as her exclusively remains to be seen, but you'll likely spend the majority of the game controlling her.
Will you play as Joel in The Last of Us: Part II?
Joel is confirmed to be in the game, but whether we will take control of the father figure is unknown.
Will The Last of Us: Part 2 release on PS5 as well as PS4?
Some believe that The Last of Us 2 will be a cross-gen game -- in other words, it's a PS5 game as well as a PS4 title. Obviously, we don't know the answer just yet, but we think it's pretty likely we'll see a souped up version of the game on PS5 at some point.
Will The Last of Us: Part II have online multiplayer?
No. Naughty Dog has now confirmed that online multiplayer, including Factions mode, will not be included in The Last of Us 2. The sequel, at least at launch, is a purely single player game.
That's not to say The Last of Us multiplayer is never coming back, though. Naughty Dog is definitely working on a multiplayer aspect, but we'd expect it to release as a separate game.
Will there be microtransactions in The Last of Us 2?
Considering the lack of online functionality, we doubt it.
Will there be DLC for The Last of Us 2?
It's hard to say. The original game did get one DLC expansion with Left Behind, but Naughty Dog isn't known for producing lots of extra content for its games. It's possible we'll see something, but we won't hear about it for quite some time.
Will there be PS4 Pro enhancements for The Last of Us: Part 2?
Yes, The Last of Us 2 will have upscaled 4K support on PS4 Pro, as well as HDR support.
---
We'll update this FAQ as new information becomes available. Do you have any more burning questions regarding The Last of Us 2? Let us know in the comments below.