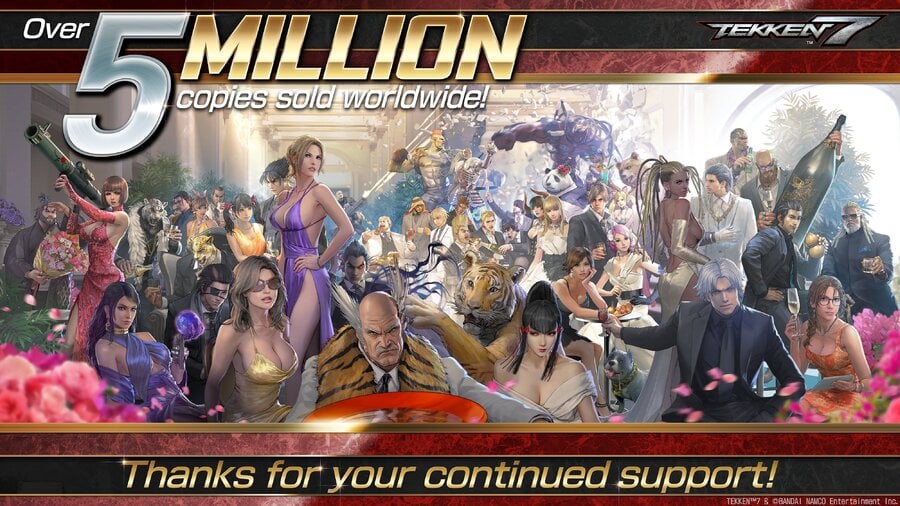 Tekken 7 just keeps selling. Surpassing everyone's expectations, including Bandai Namco's, the fighter has maintained a very healthy competitive scene since it launched on consoles back in 2017, and its good reputation has kept those sales figures ticking along nicely.
And we all know what happens whenever we get word of Tekken 7's success. That's right, the team's released another updated version of that super cool character artwork, which we've embedded above. It now includes Season 3 DLC combatants Zafina, Leroy Smith, Ganryu, and the yet-to-be-released Fahkumram (he's due out within the next couple of months).
Are you still playing Tekken 7? Practise your whiff punishes in the comments section below.
[source twitter.com]