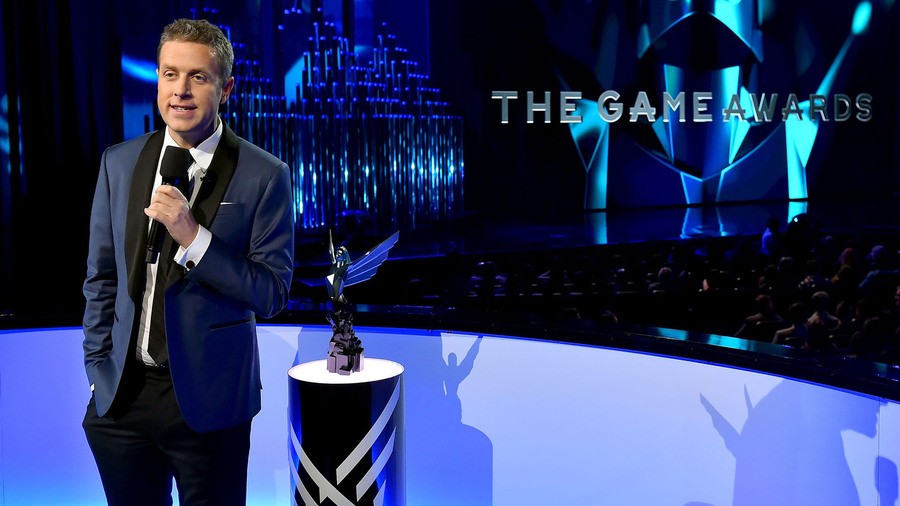 Update: The Game Awards host Geoff Keighley has now updated his projections for next week's show, claiming that it'll now feature around 15 brand new titles. To clarify, that's 15 all-new games which haven't been made public before or leaked at the time of writing. We were already rather happy with the initial total reaching double figures, but this 50% increase in new reveals has us hyped. Keighley's a lovely chap, isn't he?
---
Original story: The awards themselves are lovely, but let's not kid ourselves, we'll be watching The Game Awards next week for all the new announcements and reveals. It's a good job then that host Geoff Keighley has given us insight into what will be at the show so that we can set our expectations accordingly -- he says there will be "around 10 new games" revealed at the event.
However, that doesn't mean we should only expect 10 announcements at The Game Awards. Keighley is specifically referencing "things that no one has heard about yet", as stated in today's Reddit AMA. That leaves the door open for games that are already known to the public to boost that number, such as a full Elden Ring reveal of more information on upcoming titles such as Dreams and The Outlast Trials. Although, simply learning that we can look forward to seeing 10 entirely new games at the show next week is still very exciting indeed. Could any of them be next-gen titles? We doubt it, but the thought sends our hype metres into overdrive.
For more information on when you can watch The Game Awards and how to tune in, click through the link. What do you hope is announced at The Game Awards? Lets us know your thoughts in the comments below.
[source old.reddit.com, via twitter.com]