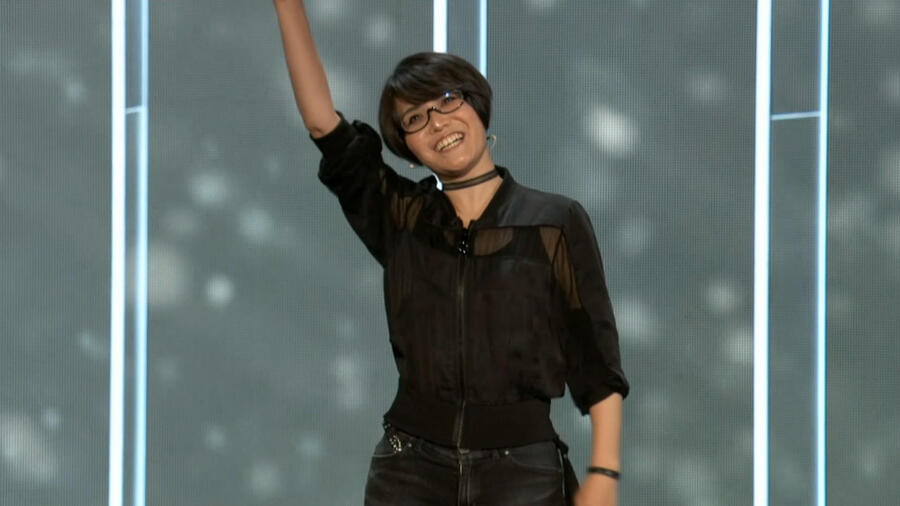 Former Ghostwire Tokyo director Ikumi Nakamura is most certainly taking her time deciding where she'll develop video games next, isn't she? After leaving Tango Gameworks, she has been on a bit of a world tour visiting numerous studios far and wide, but the destination she seems to keep coming back to is Sony. The PlayStation community wants her to join the Japanese giant, and further evidence would suggest that could be about to happen.
Eager beavers on Twitter have uncovered two interesting facts. Firstly, the newly-appointed head of PlayStation's Worldwide Studios, Hermen Hulst, very recently followed Nakamura on the social media website. And second of all, she tweeted a birthday wish to a Sony Santa Monica employee along with the comment: "See you again next month!" This tweet doesn't seem to be a joke like she has been known for, as the earnest response Nakamura receives is clearly genuine.
So, Hermen Hulst now follows Ikumi Nakamura and she'll once again be visiting the God of War developer in December. Is she joining Sony? We certainly hope so. Come on Hulst, get that Forbidden Siren reboot in production for PlayStation 5. Do you hope Ikumi Nakamura joins Sony? Share your thoughts in the comments below.
[source twitter.com, via twitter.com]