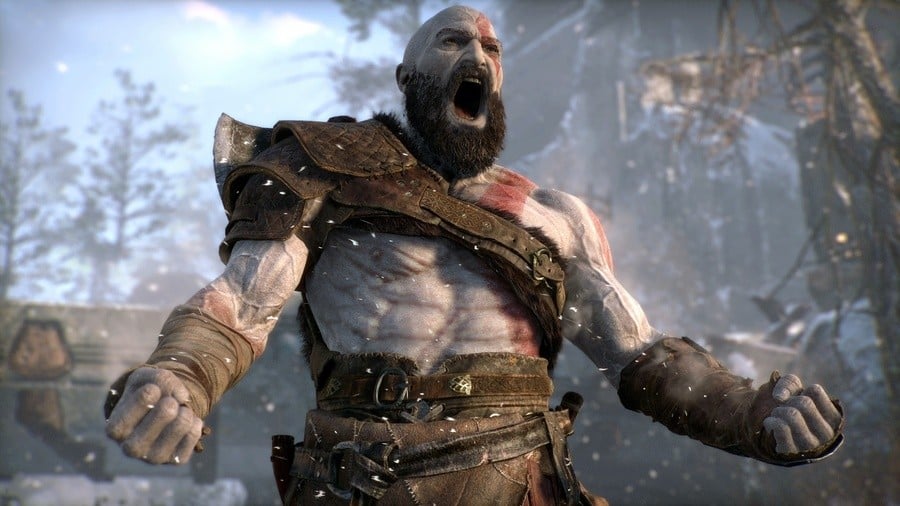 At the time, Sony's unconventional E3 2018 press conference was dubbed a disaster due to a lack of surprises and an awkward intermission. On the strength of this year's show so far, though, it would have honestly been refreshing. We've sat through close to six hours of media briefings over the past few days, and we haven't seen real gameplay from more than a handful of releases – it's been the story of the show.
In fact it's no surprise that the strongest presentations so far this year – we're talking Watch Dogs Legion and Final Fantasy VII Remake – were among the only projects to actually outline their gameplay loops in detail. There may be question marks over Ubisoft's open worlder, but the French publisher put together a compelling pitch by demonstrating exactly how its "play as anyone" concept will operate; the same could be said of the aforementioned RPG's battle system.
Microsoft's briefing was perhaps the most bizarre in this department. Gears 5, a game which is due out in less than three months, opted for a Billie Eilish song and a daft animation rather than outlining its campaign; Halo: Infinite, the platform holder's tentpole, led with a thoroughly underwhelming cinematic, intended to showcase the power of its new Project Scarlett hardware. In truth, it looked a generation behind The Last of Us: Part II running on a PS4 Pro.
But when Naughty Dog showed off its hotly anticipated sequel last year, it mixed a few minutes of story-telling with a huge chunk of gameplay, demonstrating the dynamism of its upcoming game. While it was almost certainly a choreographed vertical slice, it outlined exactly what we should generally expect from the final product: enhanced stealth, upgraded artificial intelligence, and more organic combat options than ever before.
And this didn't just apply to Ellie's sophomore adventure at E3 2018: Sony said that it would showcase its biggest titles, and it really did. Despite clearly being quite early, Sucker Punch's samurai effort Ghost of Tsushima also got a full blowout, with a side-quest played through in its entirety. And a full mission from Marvel's Spider-Man was put up on stage. In fact, only the imminent Death Stranding seemed shy, and unsurprisingly it got the worst reception of PlayStation's supposed Fantastic Four at the time.
Compare what the Japanese giant did last year to what we've seen this weekend, and it's night and day. Bethesda's big new franchises, Ghostwire Tokyo and Deathloop, sure sound compelling – but we couldn't tell you in a single sentence what either of them are. And despite being arguably the biggest game of the show, the Internet is pretty much clueless as to what you actually do in Marvel's Avengers – perhaps that'll be cleared up over the course of the day, but it's not a good look for such a huge, upcoming release.
We're not going to pretend that Sony's the master of the E3 press conference, because between bizarre room changes and people playing didgeridoos it's proven that it's capable of a blunder or three, too. But go back and watch The Last of Us: Part II's demo from last year, or Horizon: Zero Dawn's unveiling from 2015, or God of War's reveal from 2016. They all sell the story, but they don't shy away from gameplay. It's time for other publishers to start taking notes.
---
Have you been disappointed with E3 2019's general disregard for gameplay footage? Has last year's PlayStation presentation improved with hindsight? Show us the bloody game in the comments section below.