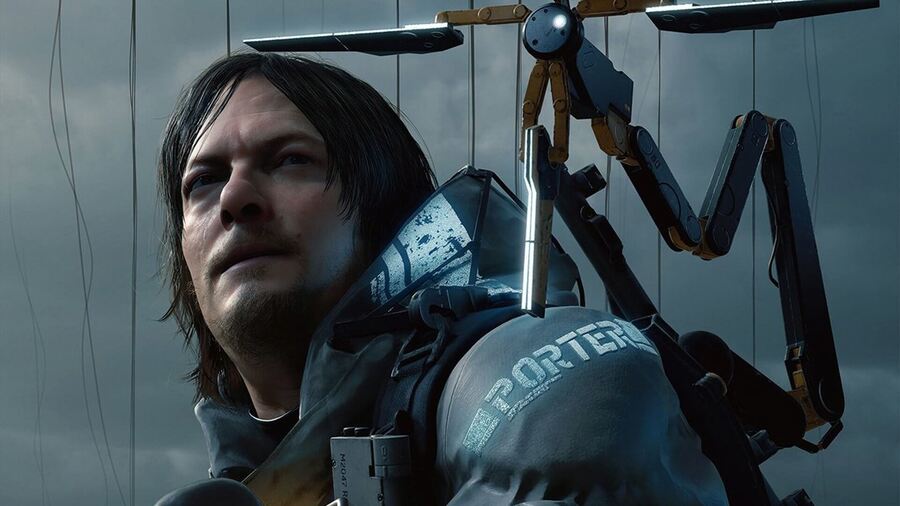 Death Stranding is one of PlayStation's biggest upcoming exclusives, but we still don't know too much about it as a whole. In an attempt to bring every bit of known information under one roof, we've created this FAQ to give you every fact and figure we know of so far. The game is still a long ways off, but what we do know points towards one of the most intriguing and fascinating experiences in video games.
What is Death Stranding?
It's a question we're still struggling to answer - what exactly is Death Stranding? From footage we've gleaned through so far, we can confidently say that it'll be a third-person action adventure game with a heavy emphasis on story.
However, here's where things get weird. The title is described as a "connected" one - an experience that everyone is playing together. At the Tribeca Film Festival, Hideo Kojima said: "I also threw in a really new idea. You're connecting the game, and everyone is playing it together, and you'll be connected, everyone will be connected together as well. I can't say anything because Sony will be very unhappy. I don't want to be disconnected from Sony."
So, what is Death Stranding? Honestly, we still don't know ourselves.
Who Develops Death Stranding?
Death Stranding is developed by Kojima Productions. It is the studio's first title under that name, and published by Sony Computer Entertainment.
Is Death Stranding a PlayStation Exclusive?
Yes, Death Stranding is a PlayStation exclusive. It will not appear on any other non-Sony console or PC. This is due to the efforts made by Sony in aiding the development of the game, along with providing an engine.
Will Death Stranding Release on PS4?
Death Stranding is currently announced as a PS4 game, and will indeed release on the platform.
Will Death Stranding Release on PS5?
Death Stranding has not been announced for PlayStation 5, however, the PS4 version will be playable on the next-gen system thanks to backwards compatability. There is a very good chance that Death Stranding will be a cross-gen title and launch on PS5 too, or receive some sort of enhanced edition down the line if it arrives on PS4 before its follow-up launches.
What's Death Stranding's Release Date?
Death Stranding doesn't have a release date at the time of writing, although the game is most likely launching next year in 2020.
Who Do You Play as in Death Stranding?
You will play as a man named Sam Bridges, who is modelled after and voiced by Norman Reedus.
Who Else Appears in Death Stranding?
Alongside Norman Reedus, the confirmed celebrities are as follows:
Mads Mikkelsen
Lea Seydoux
Lindsay Wagner
Emily O'Brien
Troy Baker
Tommie Earl Jenkins
What are the Enemies in Death Stranding?
Another tough question, and one we can't really answer just yet. Enemies in Death Stranding appear to be invisible much of the time, however they do leave gigantic footprints on the ground.
Is Death Stranding Open World?
It's definitely possible that Death Stranding is an open world game, although we don't know for sure just yet.
Will Death Stranding Have Multiplayer?
We simply don't know yet if Death Stranding will feature any sort of multiplayer components. It's definitely a possibility though due to the game's "connected" nature.
What Trailers and Gameplay Have Been Released for Death Stranding So Far?
---
Are you as excited for Death Stranding as we are? When do you think it will release? Make your predictions in the comments below.