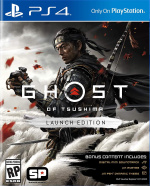 Publisher:
Sony Computer Entertainment
/
Developer:
Sucker Punch Productions
Sucker Punch's samurai opus is the not the somersault spamming, high-octane historical action game we'd expected – it's literally a playable Kurosawa movie. With bold use of colours and a sprawling open world to explore, this looks to be the Seattle-based developer's Horizon: Zero Dawn moment. We still have some questions regarding how the combat actually feels, but it's clear that the ex-inFAMOUS team is on to something special here.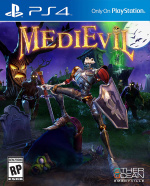 Publisher: Sony Computer Entertainment / Developer: Other Ocean Interactive
Release Date: 25th Oct 2019 (USA) / 25th Oct 2019 (UK/EU)
Don't count out Sir Daniel Fortesque just yet. He may be the reanimated skeleton of a cowardly knight, but his adventures are beloved by PlayStation fans, and we're very much looking forward to this PS4 version. Details are scarce right now, but we do know it's a full remake of the first game. It'll be great to see one of the PSone's best loved characters resurrected on modern hardware - hopefully, we won't have to wait too long to see it.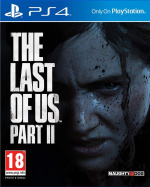 Publisher: Sony Computer Entertainment / Developer: Naughty Dog
Release Date: 2019 (USA) / 2019 (UK/EU)
The jewel in Sony's first-party crown, Naughty Dog looks to be taking things to the next level with The Last of Us: Part II. While the story starring an older Ellie is sure to be as affecting as its predecessor, it's the dynamic combat which really seems to have been pushed forward in this PS4 exclusive. The heroine has more options than ever before, allowing for sandbox-esque battles where the AI will work in packs and hunt you out. It's a more dangerous world than ever before, then – and that's without the developer even showing the infected yet.
---
Which upcoming PS4 exclusive games are you paying attention to? Is there anything on our list that you've already pre-ordered? Which titles are you still a little on the fence about? Let's play list wars in the comments section below.