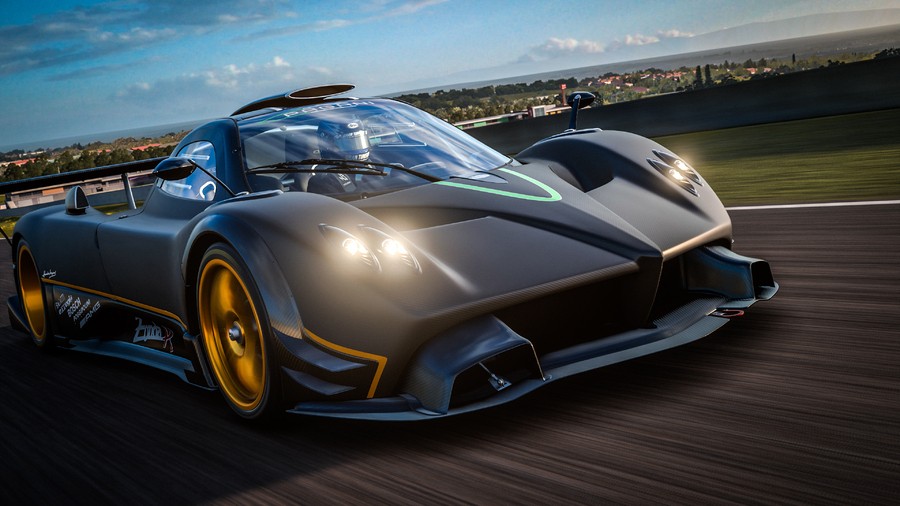 Polyphony Digital may have shipped Gran Turismo Sport a year ago, but it hasn't stopped working since. Another free update is set to release for the simulation racer on 6th November, bringing it up to v1.29 and adding nine new cars as well as the Spanish Grand Prix. You'll want to know about the new vehicles first, though, right? Here's the list:
Ferrari GTO '84
Pagani Zonda R '09
Maserati GranTurismo S '08
Honda EPSON NSX '08
Lexus PETRONAS TOM'S SC430 '08
Nissan XANAVI NISMO GT-R '08
MINI Cooper S '05
Jaguar E-type Coupé '61
Subaru Impreza 22B-STi Version '9
As previously mentioned, the update will also add the legendary Circuit de Barcelona-Catalunya, which is the home of the Spanish Grand Prix. "With a long straight and a large variety of corners, the setting of the car can greatly affect the lap times," series creator Kazunori Yamauchi wrote on the PlayStation Blog.
As is often the case with these updates, you'll also score access to two new GT League Events: the MINI Challenge and X2014 Nations Cup. It's yet another meaty update for a game that's been growing at a ridiculous rate. Are you looking forward to getting behind the wheel once more? Accelerate into the comments section below.
[source blog.eu.playstation.com]