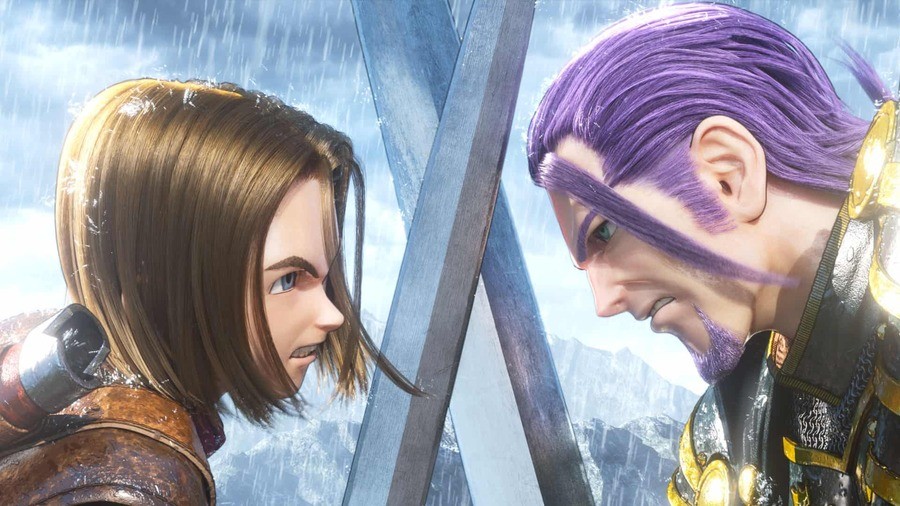 We're not huge fans of publishers or developers telling everyone that their game has to sell well otherwise we'll never see a sequel, but in some cases we suppose that it's the truth. Dragon Quest XI: Echoes of an Elusive Age launched on the PlayStation 4 in Europe and North America near the beginning of the month, and it was met with almost universal praise. And now, producer Hokuto Okamoto has told IGN that the series' future relies on its success, at least here in the West.
"We need Dragon Quest to sell in the West, even just a certain amount, if we want to keep making [localized versions]," Okamoto said.
The thing is, Dragon Quest now find itself a niche proposition. Back on the PS2, the last mainline home console Dragon Quest title, Dragon Quest VIII, did well for itself in the West, but that was an entirely different era. Much more recent Japanese role-playing games such as Persona 5 have shown that there is still an audience, but let's face it, Dragon Quest XI released at a terrible time, just before the launch of Marvel's Spider-Man, and just before several packed months of gaming on PS4. It's perhaps a little unreasonable to ask potential customers to set aside 100 hours of their time for Dragon Quest XI when so many big games are on the horizon.
And so we find ourselves kind of questioning whether Square Enix has screwed the pooch on this one. It's all well and good saying that Dragon Quest XI needs to sell, but it feels like the publisher hasn't really given it the best chance of success, even with all the rave reviews.
As for what sales data we actually have so far, we know that Dragon Quest XI made a very brief appearance in the UK charts, entering in second place. That may sound impressive initially, but it's speculated that it may have ended up there with only 10,000 copies sold before disappearing the following week. If that's the case, then the game is going to have to pick up a lot of slack in North America. Keep an eye on the NPD report for September, then.
Anyway, we reckon it'll be a huge shame if Dragon Quest XI doesn't find a reasonable audience -- the game's a near masterpiece, and one of the best RPGs on PS4.
[source sea.ign.com]