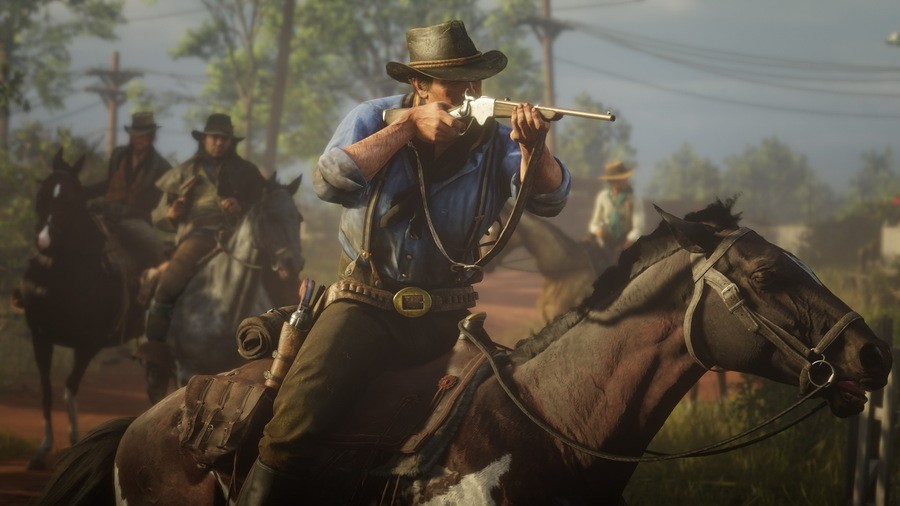 As we've come to expect from all major gaming releases, Red Dead Redemption 2 has plenty of bonuses and options to consider when you're laying down your pre-order. Rockstar has just published a post on its website detailing each version of the game, and what each box will contain.
Firstly, all pre-orders will gain access to the War Horse, a better-than-average breed of stallion, and the Outlaw Survival Kit, which contains a handful of useful in-game items, such as health replenishment. Digital pre-orders for the standard version will also get some extra cash and a treasure map that "will give Arthur a head start on the hunt for hidden riches".
The Special Edition includes a physical world map plus all sorts of in-game benefits: extra missions, talisman and medallion bonuses that appear to be stat buffs, discounts and extra money earned from robberies, and access to extra weapons. It sounds like a lot of extra stuff for the single player Story Mode, but we're not done yet.
The Ultimate Edition includes all the above, but adds a steelbook case and some bonuses for the online side of the game. These include outfits, a breed of horse, a Survivor theme for your camp, access to additional weapons, and the ability to rank up faster (up to Rank 25).
Finally, the Collector's Box is a gaggle of physical bits and pieces. Curiously, it doesn't include the game itself -- this seems to be purely a companion piece featuring a bunch of collectible items. Inside the fancy tin, you'll find a map, a set of pins, playing cards, a bandana, some cigarette cards, a puzzle, a replica catalogue from the game, and a collectible challenge coin. Phew!
Also, all digital pre-orders will also earn you some GTA$ for use in GTA Online. If you buy the Special or Ultimate Edition, you'll get more than you will with the standard version of the game.
If you want to read more details on any of these, click here to go through to Rockstar's website. It seems to be going all out for Red Dead Redemption 2.
Will you be picking up any of the game's pre-order options? Make your decision in the comments below.
[source rockstargames.com]