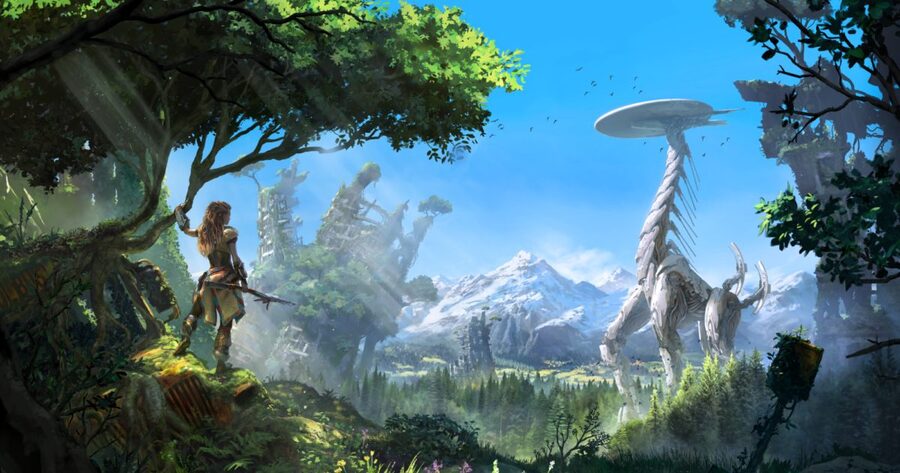 It was inevitable, wasn't it? Sony telegraphed exactly what fans can expect from its E3 2018 press conference this year, but here we are dismissing rumours regarding Bloodborne 2 and a Horizon: Zero Dawn sequel. You may have seen this headline doing the rounds overnight; it all seems to stem from a Polygon speculation article which is little more than a compilation of popular rumours.
We know that Guerrilla Games is recruiting and it's almost certainly starting work on Aloy's next story, but it's going to be years before the next Horizon is primed and ready for primetime – heck, it'll probably even be a PlayStation 5 game. As for a sequel to Bloodborne, while From Software's recent teaser trailer certainly alluded to something like that, everything we're hearing is that it's not a return to Yharnam.
Polygon also claims that the Japanese giant may be about to announce a remake of a classic game, which likely stems from reports regarding Shadow of the Colossus developer Bluepoint turning its attention to a new project. It's worth remembering, however, that while the Texas team has a great rapport with PlayStation, it is an independent outfit and could be working with anyone.
At the end of the day, Sony has come out and told us exactly what to expect from its press conference this year: Death Stranding, Ghost of Tsushima, Spider-Man, and The Last of Us: Part II. While there may certainly be surprises from third-parties, we'd honestly advise caution against anticipating anything else. It's not like the company hasn't made things clear, is it?
[source polygon.com]