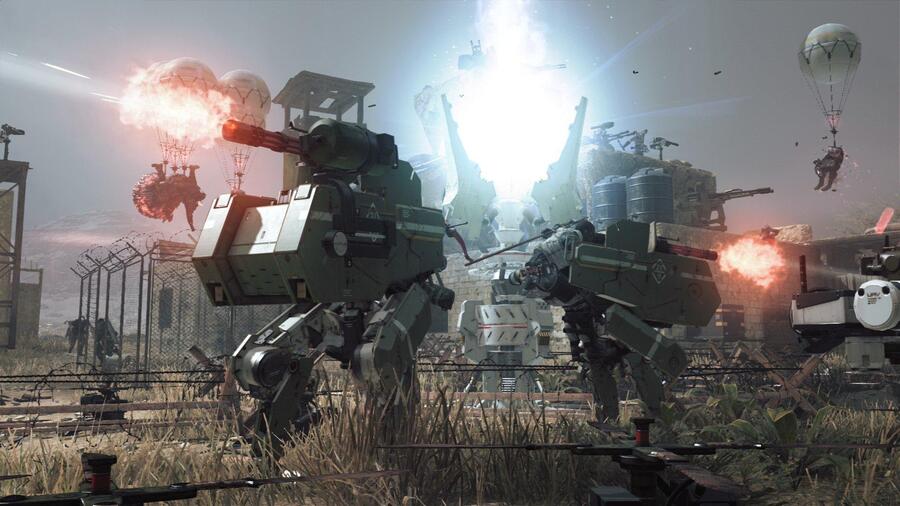 Despite an awful reputation among gamers, Metal Gear Survive has debuted at No.6 in the latest UK chart. It's possible that the bad press or simply the name 'Metal Gear' have spurred on sales. While this isn't the highest debut, it's likely higher than most people were expecting. 
FIFA 18 maintains its place atop the chart for another week, while Call of Duty: WWII jumps back up into third place. Monster Hunter: World continues to sell steadily as it remains at No.4, and Shadow of the Colossus is still gripping onto seventh. Unfortunately, after an incredibly strong No.2 debut, Kingdom Come: Deliverance has fallen to 12th place.
Here's this week's top 10. Have a quick look, and let us know your thoughts in the comments below.
UK Sales Charts: Week Ending 24th February, 2018
FIFA 18
Grand Theft Auto V
Call of Duty: WWII
Monster Hunter: World
EA Sports UFC 3
Metal Gear Survive
Shadow of the Colossus
Mario Kart 8 Deluxe
Super Mario Odyssey
Assassin's Creed Origins
[source ukie.org.uk]