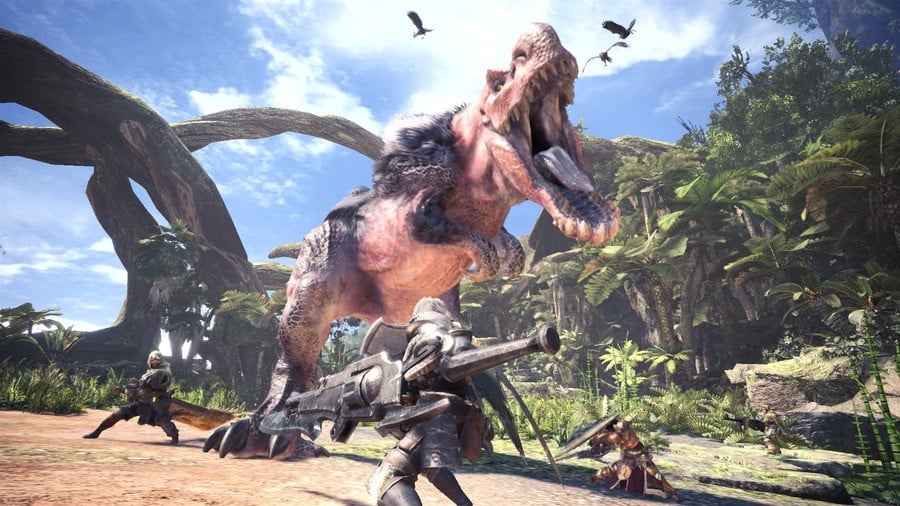 Have you been obsessively playing Monster Hunter: World? Think you can put your tracking skills to use in real life? In one of the strangest publicity moves we've read about in a while, it seems Capcom is willing to splash some serious cash for evidence of monsters in the real world.
The publisher has announced that it will give £50,000 (around $70,000) to anybody who can come up with irrefutable proof of a monster's existence. Handily, a list has been provided, so you'll know what to keep an eye out for:
Bigfoot
The Cornish Owl Man
Mermaids
Scottish Lake Monsters
The Mongolian Death Worm
Earth Hounds
Yeti/Almasty
Chupacabra
Namibian Flying Snake
Yowie
This bizarre proposition is a partnership between Capcom and Jon Downes of The Centre of Fortean Zoology. You'll have until 30th June 2018 to come up with the goods.
Downes had this to say: "I've spent the majority of my life travelling across the globe to hunt for evidence of these creatures. Although I have had some successes, I have yet to find that elusive proof and it is time for me to offer my help as I throw down the gauntlet to the next generation."
He and his team will verify any evidence brought forward, and anything conclusive will win the prize money. It's pretty bonkers, but if you're convinced you have solid proof you've seen one of the above beasts, it could be worth your while handing it in.
[source metro.co.uk]