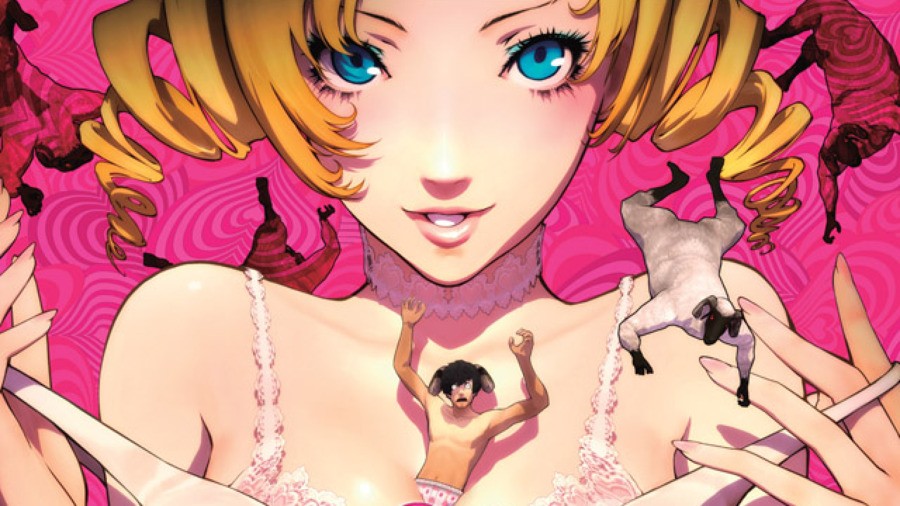 The rumours were right: Catherine remastered for PlayStation 4 is real -- except it's also heading to Vita. We didn't see that one coming. This doesn't appear to be a simple remaster, either -- this sounds more like an enhanced version of the PlayStation 3 cult hit in every sense of the word.
First off, it's called Catherine: Full Body. According to Gematsu's translation, It'll feature a "large amount" of new endings, episodes, animated scenes, and, er, "sexy events". It'll even introduce a third Catherine named Rin. Atlus must be going the extra mile here.
That's not all, though. The game will apparently boast new modes and gameplay options. It's getting new difficulty modes -- we assume a beginner-friendly mode is on the cards here -- and other "convenient systems" are being added. Interesting.
Last but not least, it'll have an online battle mode, and we can all imagine how mental that'll be.
There's no date on Full Body yet, and all of this information has been nabbed from Japanese publication Weekly Famitsu, so there's obviously no word on a Western launch. In any case, we're bound to hear more soon.
Is your heart ready for more Catherine? Make the toughest of choices in the comments section below.
[source ryokutya2089.com, via gematsu.com]