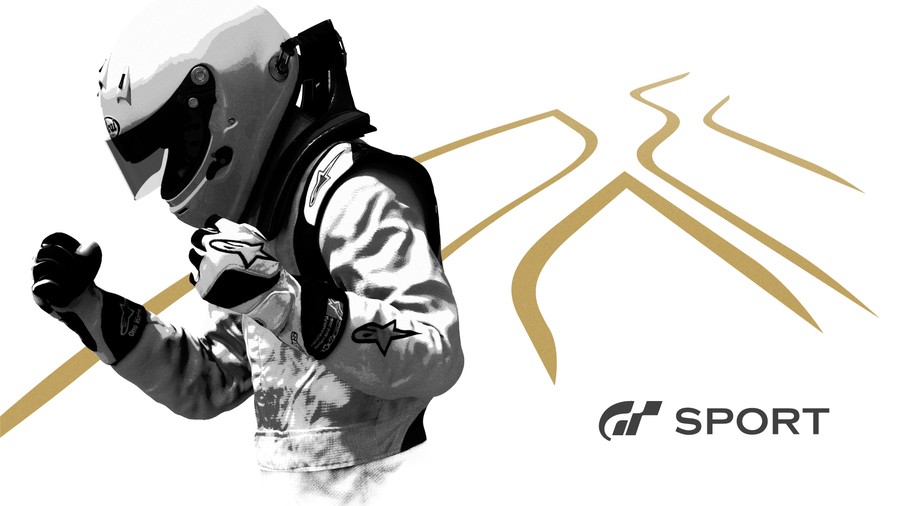 Gran Turismo Sport is out now in North America and later this week in Europe and Japan, which marks the first instalment of the simulation racer on the PlayStation 4. Millions of you downloaded the demo to get your first taste of the title, and we've been faffing around with final code for a few days. However, despite a global embargo on reviews lifting today, we've decided to hold our verdict back in order to properly test the release on retail servers.
Here's a quick FAQ including our initial impressions of the game, and when you can expect our review to go live:
When will Push Square's Gran Turismo Sport review go live?
It's hard to attach a timetable to reviews, but all going well we'd expect to be in a position to review Gran Turismo Sport later this week. We've had access to final code for several days now, but due to the unique nature of the game, we've struggled to make progress due to the servers being offline. Sony did provide us with a means to circumvent this, but frankly, we want to experience the game exactly the same as you will, and so we've decided to wait.
Gran Turismo Sport is unprecedented in that its save system is almost entirely tied to an online connection. This means that you can't even save your display settings without being on the Internet, and we want to ensure that this enormous reliance on Sony's servers is functioning fully before we share our verdict. More importantly, while we have enjoyed numerous online races in both the game's beta and recent demo, we really want to put this aspect of the title through its paces, as it is the main attraction of the package after all.
What do you think of Gran Turismo Sport so far?
We really like the game, but it's still early days. To be fair, the campaign which has come under so much scrutiny does seem somewhat meatier than it's been given credit for – but obviously it lacks that rags-to-riches progression that has been a part of Gran Turismo's DNA for decades now. The track selection seems lacking in real-life locations and there are many notable omissions in the vehicle roster – but Polyphony Digital has pledged ongoing support for the title.
The package shines in other areas: the online racing format may be ripped wholesale from iRacing, but it works very well. Bizarrely, there's a real sense of occasion each time you qualify for an event and take to the grid, and our experience of the multiplayer thus far has been buttery smooth. What's most impressive is how courteous people are: you can play bumper cars, but you're going to kill your etiquette rank and ultimately get matched with other idiots long-term.
Instead, there's a strange kind of buzz when you're jostling for lowly positions such as eighth, bumper-to-bumper with a Frenchman. Take him cleanly in the final corner and, even though you won't be picking up a podium place, there's an unusual ecstasy associated with these very personal battles that few other racers manage to replicate. Gran Turismo's slogan, "the real driving simulator", has always suggested that it's perhaps weak in the racing department – but with real consequence and human intelligence, the online focus here brings a very agreeable competitive flavour to the franchise for the first time.
How is Gran Turismo Sport's virtual reality mode?
It's limited but impressive. Gran Turismo Sport only really allows you to race in one-on-one events and view car models with PlayStation VR, but the results are so strong that we secretly have our fingers crossed that Polyphony Digital can be convinced to expand the scope of this mode. Sitting in the cockpit of all kinds of cars really does impress with the virtual reality headset on, and while the tracks take a noticeable image quality decline, the visuals on PS4 Pro are far beyond comparable titles like DriveClub VR.
Anything else you should know about Gran Turismo Sport?
Erm, well let's save our full impressions for the review. There's a definite class to this product that's evident from its outstanding intro movie – which spans the very origins of motorsport – through to its scarily detailed in-game museum. It just feels like a quality product: the user interface is quite busy, but it's a pleasant place to be. And the presentation, while it's not without its low-points, hits some outstanding highs.
In some ways this is a strange game: it represents a bold new direction for Gran Turismo as a franchise, and that's sure to divide opinion. The one thing that can't be criticised, though, is the care and attention that's been invested into what's here: you're unlikely to have ever played anything quite like GT Sport – and that's a little bit scary but quite exciting, too.
---
Are you planning to purchase Gran Turismo Sport this week, or will you be waiting for our full review? Scream if you want us to go faster in the comments section below.