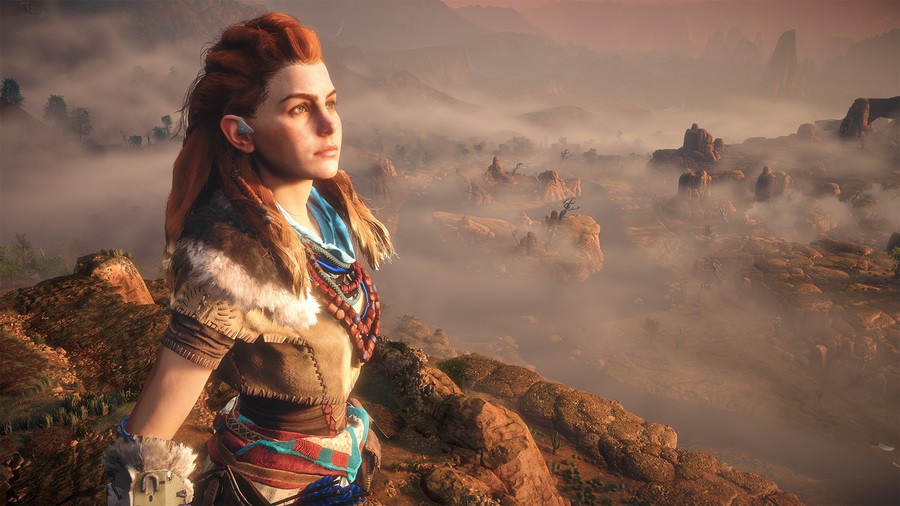 Horizon: Zero Dawn hasn't really been out long enough to win any awards yet, but it looks like that won't stop Sony from shipping a Game of the Year edition of the popular role-playing release prior to the holidays. The expected news comes courtesy of an errant Play-Asia listing, which has since been promptly pulled. Probably real, then, eh?
The product page hinted at a 5th December release date, which seems reasonable – although it would miss the all-important Black Friday shopping window. The exclusive's first DLC pack, The Frozen Wilds, is scheduled to deploy on 7th November, so it's safe to assume that it will be bundled in as part of the re-print at no extra charge.
As far as gaming rumours go, this is probably the most predictable one we've ever published, so even if some of the finer details change at a later date, you can pretty much bank on Horizon: Zero Dawn getting re-issued at some point. We absolutely loved the title in our review, so do make sure you add it to your wishlist if you haven't played it already.
[source play-asia.com, via theplaystationbrahs.com]