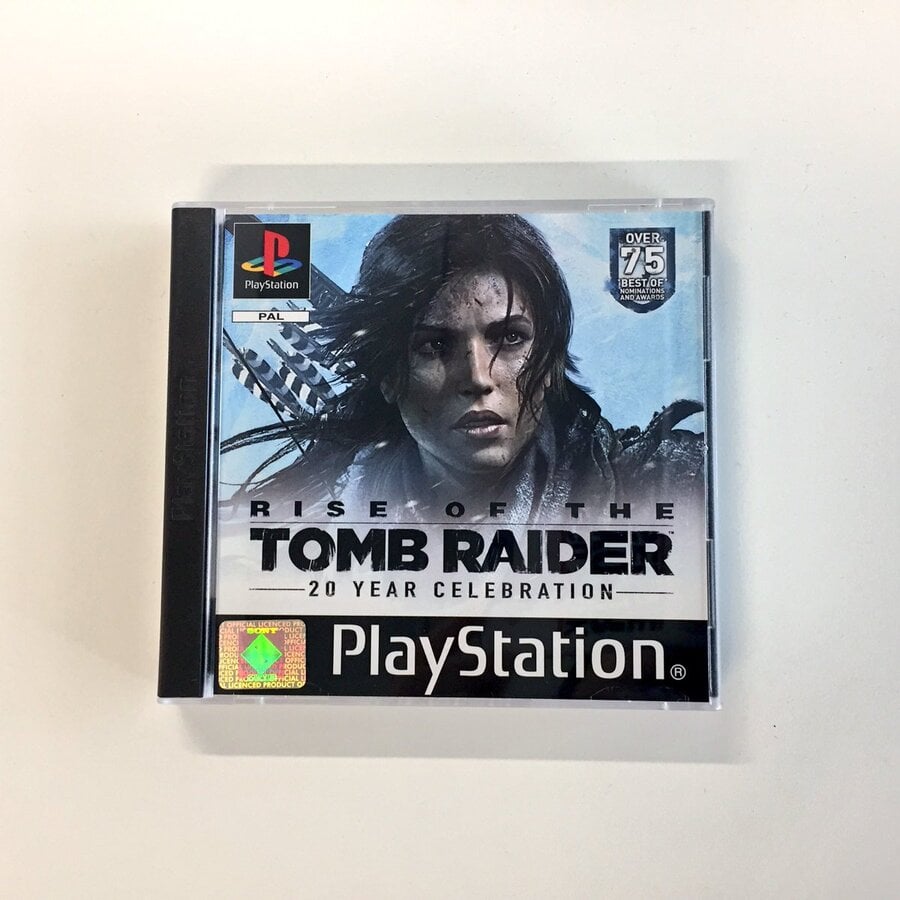 Sony always makes the best press kits – but it may have been beaten by Square Enix here. In order to celebrate the launch of Rise of the Tomb Raider on the PlayStation 4, the publisher's really playing up the property's origins – and it's been sending press copies of the game in a classic PSone case. It just feels right, doesn't it?
Inside the case is a copy of the game on Blu-ray, and a paper manual that doubles as a cover. The rear of the box has all of the information that you'd expect, including screenshots, the compact disc logo, and some developer icons. Sadly, there's no mention of DualShock or Memory Card compatibility here – we hope that both work.
Should more games ship in PSone cases? How much would you pay for a Collector's Edition in this format? Go old-school in the comments section below.
[source twitter.com]