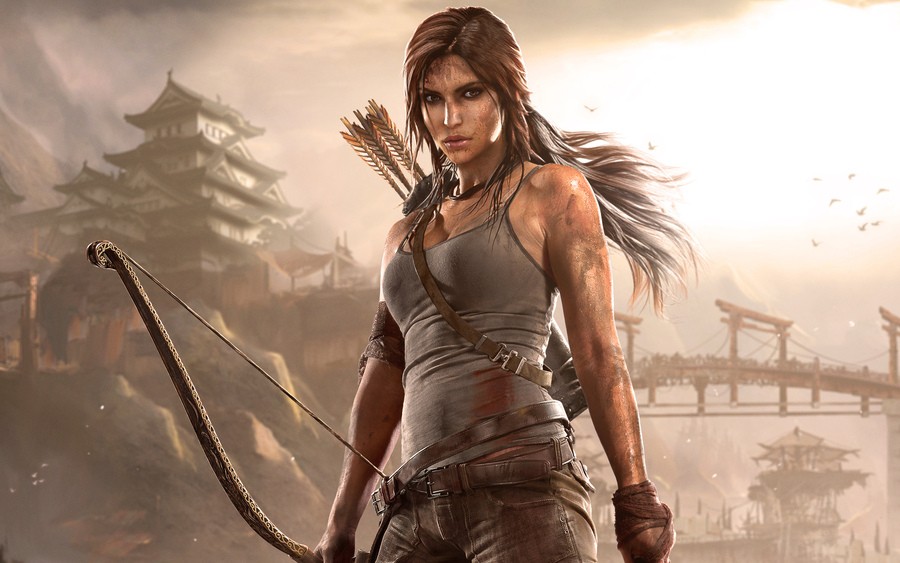 Poor old Lara Croft can't seem to buy a break at the minute. The buxom British archaeologist has only just managed to escape the sinister island of Yamatai for a second time on the PlayStation 4, and now she's about to find herself gasping for air on the PlayStation 3 again. Sony has confirmed that the original version of last year's Tomb Raider re-imagining will be available as part of March's European PlayStation Plus update next week, where it'll be joined by a handful of other hits.
The lineup was already accurately leaked earlier in the month, but it won't hurt to recap it again. Alongside the abovementioned brand reboot, you'll also be able to download complimentary copies of Dead Nation: Apocalypse Edition (PS4), Brothers: A Tale of Two Sons (PS3), PixelJunk Monsters Ultimate HD (Vita), and Smart As (Vita). All five of the fresh arrivals will be made available from 5th March.
On the way out on the same date are Outlast (PS4), Metro: Last Light (PS3), Guacamelee (PSN), Dynasty Warriors Next (Vita), and ModNation Racers: Road Trip (Vita), so make sure that you download those now. As always, the Instant Game Collection refresh will be accompanied by a handful of discounts and savings throughout the month, which will be announced closer to the time. Are you happy with the new goodies? Scream and shout in the comments section below.
---
Which PS Plus title are you most looking forward to in March? (21 votes)
Dead Nation: Apocalypse Edition

48

%
Tomb Raider

19

%
Brothers: A Tale of Two Sons

29

%
PixelJunk Monsters Ultimate HD

5

%
Smart As

0%
Please login to vote in this poll.
[source blog.eu.playstation.com]