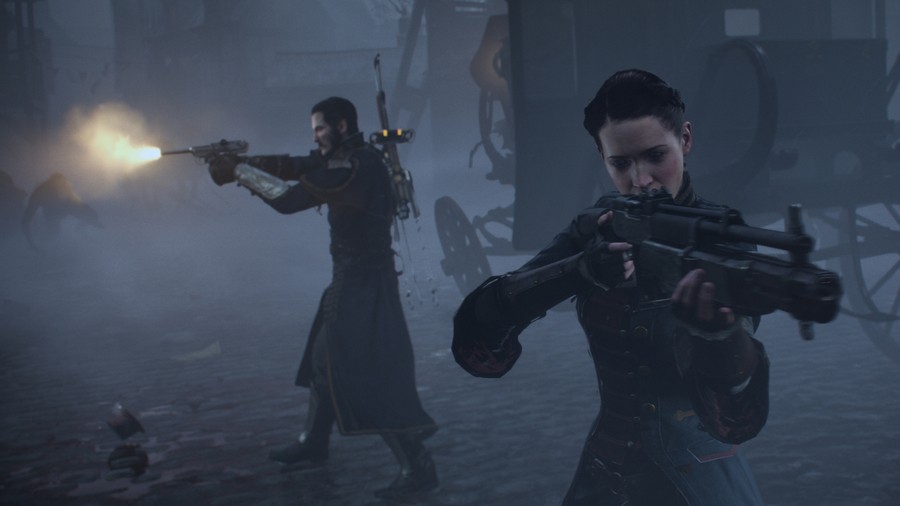 Ready at Dawn made a big song and dance about the fact that The Order: 1886's debut trailer employed in-game assets. However, as part of a conversation on Twitter, founder and chief technical officer Andrea Pessino has hinted that the alternate history exclusive has already exceeded the visual fidelity glimpsed in the short cinematic clip showcased at E3. Yeah, we're salivating, too.
"Are you at the point of exceeding the trailer's graphics yet?" asked one animated fan. "I am so excited for The Order: 1886, I just think about it every day." The abovementioned executive picked up on the comment, and promptly responded: "Of course, I am biased, but yeah. Graphical fidelity definitely exceeds the trailer. You'll see."
New gameplay footage of the PlayStation 4 title was expected to be shown during the VGX awards over the weekend, but skipped the schedule as it wasn't quite ready yet. Despite this, the studio has indicated that the shooter will be released in Fall 2014. Are you eager to take a trip to Victorian London, or is this ranking pretty low on your travel list? Seize the capital in the comments section below.
[source twitter.com, via neogaf.com]