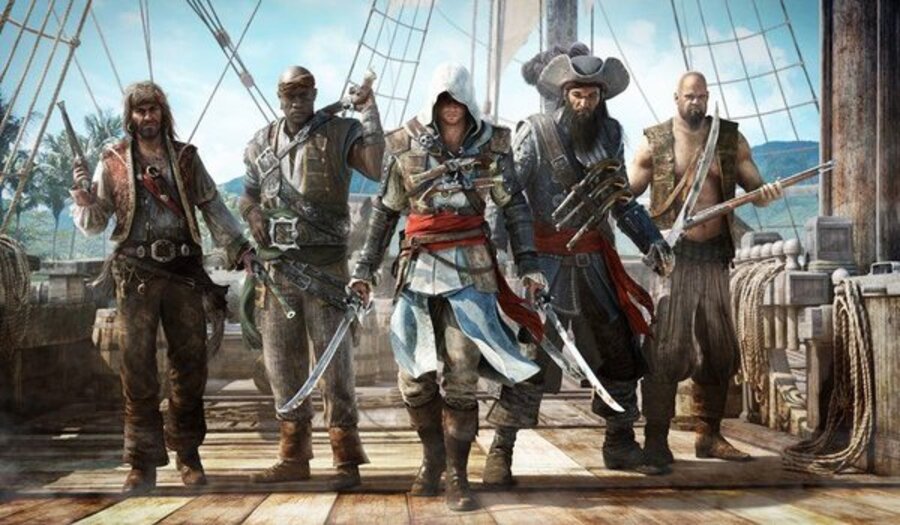 Just in case you haven't been keeping up with Assassin's Creed IV: Black Flag's innumerable previous trailers, Ubisoft has been kind enough to grant you this definitive look at, well, basically everything that the game has to offer.
From the main characters of the swashbuckling title to the act of stabbing large cats in the back of the head, this latest video has it all. None of the information it holds is particularly new, but if you've been hiding out in an abandoned cove for the past few months, then you're certainly in the right place.
This is the part where we usually come up with witty and charming pirate-related puns in order to end the article on a high note, but we've honestly ran out of material at this point. You can help us out by climbing the rigging and singing at the top of your lungs in the comments section below. Shiver me timbers and all that.